Global pandemic takes its toll on glass maker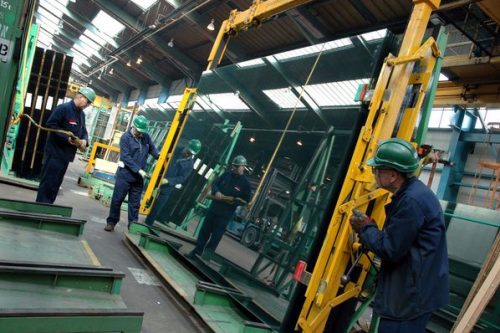 The impact of coronavirus on its markets has seen Nippon Sheet Glass, the Japanese parent of St Helens-based Pilkington Glass, plunge into the red in the first quarter.
Figures released today showed Revenues of £660m in the three months to June 30, down from £1.06bn in the same period last year.
The group made a pre-tax loss of £110m, compared with a pre-tax profit of £37m.
During the quarter, glass sales fell by 25% in the architectural sector, 50% in automotive, and 20% in technical, leading to an overall decline of 38% in total sales due to shipment reductions caused by COVID-19.
There was negative cash flow of £340m, compared with £190m negative cash flow the same time last year.
The architectural glass sector is gradually returning to normal operations in all regions. In Europe all lines but one back in operation, and few with reduced utilisation.
In automotive, all plants restarted in Europe and the Americas in line with vehicle manufacturers' restart. In Europe utilisation is improving, but most lines are still operating with reduced utilisation. There is a stop and go production cycle in place with further Summer shutdowns planned.
In technical, some lines are operating with reduced utilisation due to lower automotive-related demand.
The group has introduced urgent cost saving projects with about £72m saved in direct cost and overhead in the first quarter, including laboor costs such as furlough, reduced overtime, hiring freeze, travelling, utilisation of government subsidies, 10% cut in executive and senior managers' pay, as well as other discretionary spending, such as maintenance, outsourcing and contracting.
An additional commitment of £290m has been secured by the end of June, while the group had £260m of cash and £530m in unused commitment lines at the end of June 2020.
Looking ahead, the group said that, while impacted by COVID-19, it expects demand in the architectural sector to be relatively stable. It aims to take advantage of new business opportunities such as anti-virus glass.
However, in automotive it believes it will be years before full demand has recovered. It is aligning operations to reduced demand as soon as possible.
In technical, the group is developing new applications as soon as possible, such as anti-virus glass for touch screen, and products for high-durability industrial batteries.
The group has not published an operating loss/profit forecast to avoid the potential of providing information that may be misleading for investment decisions.
However, the forecast for the half-year and full-year operating losses, including the costs of COVID-19, is an operating loss of approximately £110m for the first half of fiscal year 2021, and an operating loss of around £140m for the full year.