Law firm continues to see growth in the UK and internationally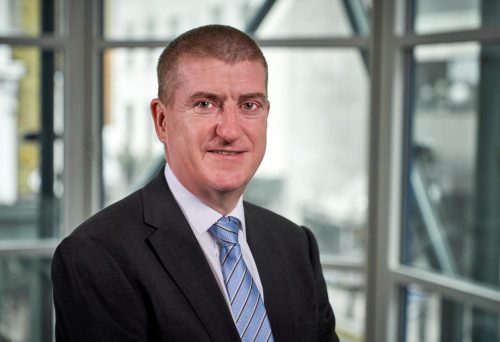 Law firm Addleshaw Goddard has reported growth in both its revenues and profits for its 2019/20 financial year.
The firm, which has a strong presence in Manchester, saw global revenue grow by four per cent to £288m.
There was a small increase in total distributable profit of £102m, compared with £101m the previous year, and a small increase of one per cent in its point value distributed to partners.
Around five per cent of distributable profits will be credited to an investment reserve and so not be paid to partners, to mitigate pressure which may arise in fiscal year 20/21.
Profits per equity partner (PEP) for the year was down approximately five per cent at £690,000.
During the year the firm promoted 21 new partners, 52% of whom were female. There were also 24 new partners recruited in areas as diverse as construction, energy and infrastructure, global investigations, funds finance, equity capital markets and restructuring.
Managing partner, John Joyce, said: "Our business responded very well to a very unpredictable period for our clients with the ongoing Brexit saga, then an election and in the second half of the year the impact of coronavirus, first in Asia and then more widely.
"After a strong first half we adapted quickly to the pandemic and to close-out the year in-line with plan is testament to the quality and diversification of the firm's client base and the resilience of our people and the infrastructure built in recent years."
Looking ahead he said: "The only certainty this year is that it will be even more uncertain than the last, but we have made a solid start and some teams remain very busy whilst others have seen their markets badly impacted and, arguably, have a more negative outlook.
"We very much retain an appetite to grow and retaining profit from last year, as we did the prior year, alongside the overall strength of our balance sheet leaves us well placed to weather uncertainty and continue to invest and recruit where the right opportunity presents itself."
During the year the Manchester team was active on several fronts, including advising The Pebble Group on its £176m IPO on AIM; recently completing three major equity fundraisings in the space of a week for On the Beach (£67.3m), Boohoo (£197.7m) and Scapa (£32.6m); reappointed to the legal panels for the North West Legal Consortium, Dixon's Carphone, and BT; advised Co-Op on the renewal of its £400m banking facilities with a ground-breaking sustainable revolving credit facility; and advising KCOM on its £627 takeover by Macquarie.