Airports group banks £340m from sale of non-core property portfolio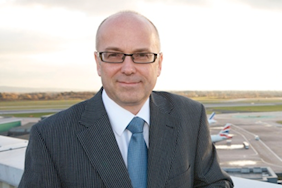 Manchester Airports Group has sold more than £340m of non-core property assets to reinvest in its three airports: Manchester, East Midlands and London Stansted.
It has disposed of its property portfolio to international investment group Columbia Threadneedle Investments.
Manchester Airport Group Investments Limited (MAGIL) announced this afternoon that it had entered into an agreement to sell its entire shareholding in MAG Investment Assets Limited (MAGIAL) to Columbia.
MAGIAL owns a non-core property portfolio situated on and around the sites of Manchester, East Midlands and London Stansted Airports.
As part of the same transaction, Airport City (Manchester) Ltd, a subsidiary of MAGIL's ultimate parent Manchester Airport Holdings Limited, sold a 50% stake in its investment in the Airport City Manchester development, retaining a 20% interest.
As at March 31, 2020, MAGIL had net assets held for sale of £370.1m and generated £28.9m of rental revenue in the 12 months ended March 31, 2020, representing 3.2% of total revenue across the MAGIL Group.
This transaction accounts for 86% of the £28.9m revenue element of assets held for sale.
The net combined proceeds, after fees and expenses, were in excess of £340m.
The remaining non-core property assets are subject to a separate disposal strategy.
Manchester Airports Group chief executive, Charlie Cornish, said: "Realising value from our non-core property portfolio to invest in our core growth areas has been a key component of our growth strategy for a number of years.
"The current process began prior to the impact of COVID-19 and we are pleased to complete this sale, despite these challenging circumstances, complementing MAG's financial response to COVID-19."
He added: "We wish the new owners every success and are confident that the property portfolio and development interests will continue to flourish and support the local economy as we focus on continued growth at Manchester, London Stansted and East Midlands airports."