Verification group exceeds first quarter trading forecasts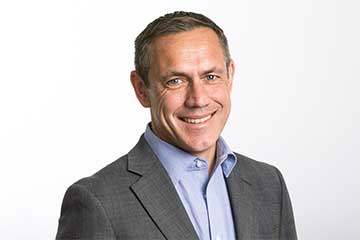 Chester-based identity verification business GB Group said it has seen first quarter trading surpass expectations, today.
In an update ahead of this morning's annual general meeting, it said it has had a better than expected first quarter trading, recording growth for Q1 year-on-year.
This growth was mainly underpinned by a strong performance in the US from a specific customer project which is one-off in nature.
The group's underlying performance has been consistent with that outlined at the time of the full year results on June 30, 2020.
It said the impact of COVID-19 on its customers still varies depending on geography, customer vertical and GBG solution.
"Encouragingly, certain figures in Q1 are still at pre-COVID-19 levels, specifically customer churn, solvency and bad debt. We have also continued to win business from new customers, albeit at a slower pace," it said.
The group, headed by chief executive Chris Clark, remains focused on effective cash management and maintaining operational capability.
At the same time, it said its cash-generative model has allowed it to continue to invest in strategically important projects that will enable it to emerge from the pandemic in a stronger position.
Looking ahead, forecasting the short-term impact of COVID-19 on the group remains challenging, it admitted.
It explained: "This is due to the dynamic nature of lockdowns in our key geographic markets, shifting government stimulus programmes and general economic headwinds presenting difficulties in determining demands for our services.
"For the medium-term we remain confident that certain factors will provide significant structural tailwinds, such as rapid digitalisation of business and increasing proliferation of online fraud.
"Our investments in product development are focused on these themes and we also continue to review M&A opportunities in these areas."
GBG is continuing to review 'return to office' guidance in each of its locations, but added: "Our business systems and trading capabilities are operating well as we continue to work remotely."