Overseas opportunities continue to grow for crop sciences group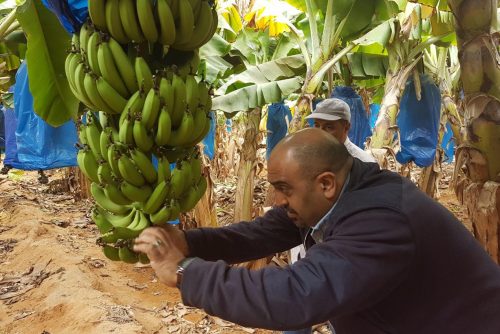 Lancashire-based Levity CropScience, one of the UK's leading agronomy companies, has continued to build on its excellent start to 2020, especially in the export markets where sales are booming, particularly in New Zealand, USA and South Africa.
And the growth has been achieved, despite the global impact of COVID-19.
The company has also received its first orders from several countries including South America (Columbia, Peru, Argentina), Africa (Kenya, South Africa and Zimbabwe) and Europe (Estonia).
Levity's full range of products will now help growers in these countries produce larger and more resilient yields across crops, including vegetables such as potatoes and green beans, fruits such as avocados, bananas, cherries and other agricultural based products like coffee, cotton and flowers.
These crops become more resilient due to Levity's research-backed fertilisers.
Co-managing director, David Marks, said: "This superb increase in our export sales is directly attributable to the time and effort we have devoted over the last few years to field trials, undertaking numerous country visits and lecture tours – in the Middle East, the Southern Hemisphere, Philippines, China, USA and Estonia – signing up new distributors and launching our award-winning products in many new countries.
"All our hard work is now starting to pay off as growers start to understand the benefits and have greater access to our portfolio of innovative smart fertiliser products.
"At the last count, our products were being used in several countries in North America, South America, Africa, Far East, Middle East and Australasia. A fantastic achievement for a small agronomy company based in Lancashire."
He added: "A further recent benefit to our export drive has been the launch of an in-house Arabic website for the Middle East, produced by UK consultant Tom Weston and our Jordanian-based manager for Africa, Lad Zurayk, which has continued to strengthen the already healthy demand for our products in the Middle East.
"Knowledge and awareness of our leading smart fertilisers, with help from the Department for International Trade and our in-country distributors, is ensuring that we are receiving an unparalleled demand for more information on the benefits of our products and the associated growing techniques.
"This is resulting in improved crop yields, particularly in arid climates."