World first for Liverpool City Region Combined Authority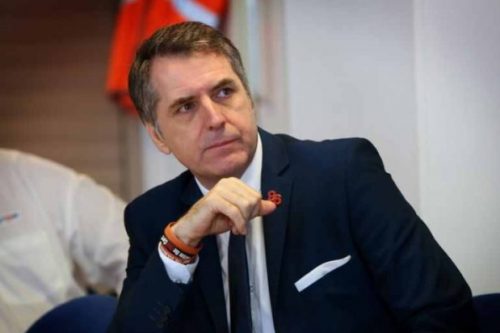 Liverpool City Region (LCR) Metro Mayor Steve Rotheram has announced that LCR Combined Authority is the first governmental body in the world to join the Wellbeing Economy Alliance (WEAll).
The worldwide alliance currently comprises academic and thought leadership organisations and seeks to ensure that the economy prioritises shared wellbeing and a healthy planet.
Over the past year Liverpool City Region has been working with the alliance and has been inspired by the wealth of ideas from its members.
The announcement of LCR's membership follows the release of its economic recovery plan, Building Back Better.
The plan provides a blueprint for how the city region will recover economically from the COVID-19 pandemic by building an economy that is globally competitive, environmentally responsible and socially inclusive.
The plan has four key themes – the business ecosystem, people-focused recovery, place, and a green recovery – and includes proposals for a ​£1.4bn investment from government that would unlock £8.8bn worth of projects and create more than 120,000 jobs.
This includes the Mersey Tidal Power project, which can contribute to the UK's long-term sustainable energy mix, while creating employment for thousands.
Steve Rotheram said: "When I said that there was no going back to normal after the crisis, I meant it.
"That means building a society that focuses on the five Es: employment, the environment, the eco system, the economy and essential workers.
"I want the Liverpool City Region to be the most inclusive, fair and socially just economy in the country.
"Our economic recovery plan lays out how we'll do that and I'm proud that we are the first governmental body in the world to join the Wellbeing Economy Alliance (WEAll).
"I look forward to working with them, sharing ideas from all over the world and making Liverpool City Region a model of how we can make the economy work for people, and not the other way round."
He added: "Working with WEAll will inform how we truly reshape and renew our economy. The wellbeing of our people and our communities will be the real measure of our success as we emerge from this crisis."
Katherine Trebeck, advocacy and influencing lead, Wellbeing Economy Alliance, said: "The role of government in transforming how our economies operate cannot be underestimated.
"So governments at all levels are natural partners for the wellbeing economy movement.
"WEAll is thrilled to welcome the Liverpool City Region Combined Authority as a member of our diverse network.
"WEAll is excited to learn from them, connect them with our members, and amplify their pioneering work, which demonstrates that a wellbeing economy is not just what is needed, but with political will, it is entirely possible."