Administrators set month end deadline to sell Wigan Athletic FC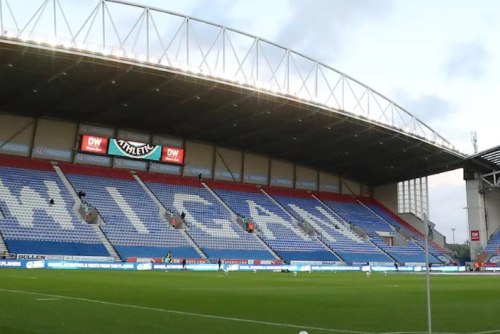 Talks are still taking place to sell Wigan Athletic FC to a new owner – but joint administrators have set an end of month deadline before they reconsider options for the League One side entered administration on July 1.
Their original preferred bidder to buy the club fell at the first hurdle, and talks are now ongoing with four other bidders, the joint administrators from Begbies Traynor revealed.
In a statement they said: "We have set a deadline of 31 August 2020 to agree and sign the sale contract.
"If the contract is not signed by this date we will have to reconsider the position on the basis that the new season starts a week later.
"The reason for this is that we will be responsible for the team at the start of the season and the fulfilment of the fixtures.
"Understandably, if no buyer is available we do not wish to commit to something we cannot see through."
However, they added: "We are still hopeful that one of the bidders will be in a position to sign the contract as set out."
In the meantime two players have left the club, with Joe Geldhart joining newly-promoted Leeds United and Kieffer Moore heading to Cardiff City.
The administrators said there are further negotiations currently taking place regarding player sales and these will be announced when completed.
Proceeds from sales will help to settle contractual payments for players who have departed, they added.
They also confirmed that wages and salaries at the club, which was forced to make 75 redundancies in the wake of the administration, have been paid in full, up to July 31.
Supporters of the club have helped meet some of the expenses incurred on such things as travel and hotel accommodation following the withdrawal of financial support of the previous owners.
The administrators thanked fans for their continued financial support, and revealed that they have agreed to advance, from their own funds, the money to buy next season's first team strip, which will bear the supporters' club logo for the beginning of the season.