Sosandar founders 'more excited than ever' for long-term prospects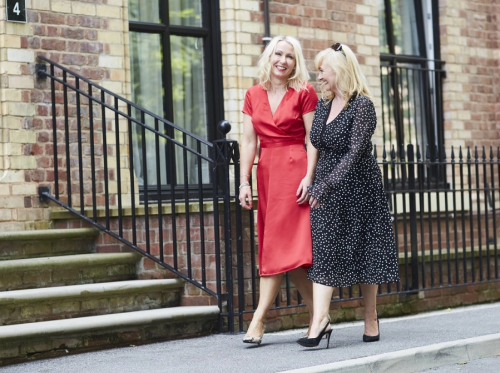 Sosandar, the Cheshire-based online fashion chain, saw a doubling of revenues, but also pre-tax losses, in the year to March 31.
Total sales of £9.027m compared with £4.440m, however, pre-tax losses of £7.814m worsened from last year's £3.546m.
But it said the steeper loss reflected investment in the team, supply chain and marketing which delivered strong top line growth and has proven critical to its positive trading performance during lockdown.
And in a trading update for the first quarter of the current fiscal year, it said it was delighted with an increase in year-on-year revenues of 54%, while simultaneously reducing operating costs by 71% to help drive a 69% improvement in its loss position. Active customers are up 98% versus the prior year.
It said the speed at which the company has adapted to unprecedented changes in the market demonstrates the agility and versatility of the business model.
The strength in current trading underpins confidence in carefully increasing marketing activity at the end of the second quarter to enhance customer acquisition activity.
Sosandar had a strong cash position of £4.34m as at July 31, 2020 demonstrating continued careful cost management, while contracts have been signed with John Lewis and Next to launch on their website platforms in the second quarter
The customer base is up eight per cent since year end, while the average monthly marketing spend has been reduced by 85%.
The increase in investment in the team, supply chain and marketing resulted in and 88% increase in new styles, enhancing choice for customers, a 119% increase in suppliers across seven countries, reducing supply chain risk, and a 129% increase in the customer database.
Co-founders and chief executives, Ali Hall and Julie Lavington, said: "We're delighted to report another year of growth, and one in which we achieved a significant shift in terms of customer base and infrastructure, providing stronger foundations for continued future growth.
"This proved especially valuable during lockdown where having a larger base of customers, combined with an enhanced product offering, allowed us to navigate difficult trading conditions, growing our customer base further and increasing their order frequency whilst preserving cash.
"This is testament to the brand and the market opportunity we identified."
They added: "We're incredibly proud of the team for their hard work and dedication in unprecedented conditions and grateful to our supply chain and customers for their continued support.
"The resilient performance achieved throughout Q1 has continued into Q2 of our current financial year.
"Our increasing confidence underpins our decision to begin increasing marketing spend with careful, controlled investment into customer acquisition from September to November, subject to any further impact of COVID-19.
"We remain cautiously optimistic about the coming months and more excited than ever about the longer-term prospects for Sosandar."