Multimillionaire businessman takes stake in Wigan Warriors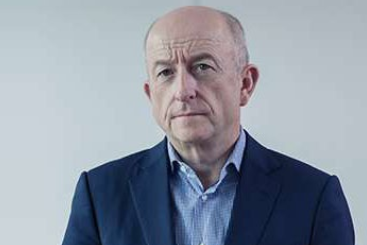 Multimillionaire businessman Michael Danson has taken a stake in Wigan Warriors Rugby League club.
Wigan-born Mr Danson's personal fortune is estimated to be in the region of £1.1bn.
It is unclear how much of a stake the owner of left-wing magazine the New Statesman has taken in the club – the most successful side in English rugby league – but he is listed among Wigan's ultimate beneficial owners, along with Ian Lenagan, Simon Lenagan and Ann Lenagan.
Wigan Warriors play at the DW Stadium, home of Wigan's football club, Wigan Athletic, which was put into administration on July 1, this year.
On July 7, Ian Lenagan, who took over as Wigan Warriors owner/chairman in in 2007, announced that he was working towards raising sufficient funds to bid for the football club, saying: "We strongly believe that Wigan Athletic is better being locally-owned.
"As sustainability and ownership of the stadium is equally important to both clubs, we are currently working with our longstanding advisers KPMG and talking to external parties.
"Our intention is to identify other investors quickly and start due diligence on the football club with the intention of making a bid in due course. We have made the administrators aware of our interest and hope to explore this with them further over the days ahead."
Joint administrator Gerald Krasner confirmed he had spoken with Mr Lenagan.
The joint administrators are continuing discussions with several parties interested in buying Wigan Athletic, with a view to concluding a sale by the end of August.
It is unclear whether or not Mr Danson's investment in Wigan Warriors, in late July, is linked to a potential bid for the football side.
Oxford University-educated Mr Danson, 57, a former management consultant, sold his Datamonitor market research group in 2007 for £502m and his proceeds and previous share sales came to £193m.
He has since built up City-based information provider GlobalData, which, after its float, is a £625.3m business.
It provides research and consulting solutions for the healthcare, ICT and consumer industries and offers insight and expertise to medical and pharmaceutical markets. It employs more than 3,000 staff.
Mr Danson acquired the New Statesman in 2008, from previous owner, Labour MP Geoffrey Robinson, driving it to record readership levels through digital expansion and the addition of two websites.
With his wife Helen he runs the Danson Foundation, which donated £1.5m to his old Oxford college, St Anne's, to provide bursaries to students from disadvantaged backgrounds.
It also supports disabled children in Cambodia and women's education in Uganda.
In 2018, Mr Danson spent $31.5m on a 12,000 sq ft, six-storey home in Manhattan's Upper Eastside in New York City, which was formerly owned by music star Michael Jackson.