Crunch time for Manchester and Liverpool as 'back to work' week looms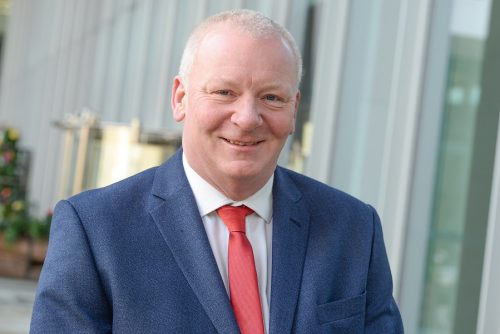 The North West's towns and smaller cities are recovering from the impact of the pandemic more rapidly than Manchester and Liverpool, despite having weaker underlying economies, new figures indicate.
The figures from the Centre for Cities show that Blackpool, Birkenhead, Burnley, Preston, Wigan and Warrington are all outperforming the region's two big cities in terms of the recovery in footfall, spending and the number of workers returning.
Smaller urban centres also appear to be benefiting more from the Government's Eat Out to Help Out scheme.
The insolvency and restructuring trade body R3 says the figures may provide some hope for ailing town centres.
However, as the holiday period draws to an end, it poses questions as to whether office workers will return to Manchester and Liverpool, and what the future holds for the retail, leisure and hospitality businesses which rely on trade from city centre workers.
The figures show that Blackpool is leading the recovery, with footfall 30% above the pre-lockdown level, the biggest increase of anywhere in the UK.
In Birkenhead, footfall is up by 18%, while in Burnley it is back to pre-lockdown levels, though spending is 10% higher than before.
By contrast, footfall in Liverpool is at 57% of previous levels and in Manchester it is 41%, the lowest in the region.
The two cities also had the lowest proportion of people returning to work, at 17% and 15%, respectively.
This compares with Birkenhead where 37% are back at work, and Wigan with 35%.
And while Blackpool's visitor numbers rose by 18% on the first three days of the Eat Out to Help Out scheme, Manchester's rose by just six per cent.
Allan Cadman, North West chair of R3 and a partner at Poppleton & Appleby, said: "The pandemic appears to have partially reversed the pattern of recent years when the big cities were booming and smaller towns in decline.
"People appear to be staying local, while foreign travel restrictions and good weather have boosted trade in seaside locations.
"It could offer fresh opportunities for these locations to start to reinvent themselves and rebuild their economies.
"However, it will pose challenges for Manchester and Liverpool, whose previous strength in having a captive audience of white collar workers, many of them commuters, has now become an Achilles heel.
"Many professionals and digital workers can more easily work from home – and we know that many larger employers have told workers they do not have to return to the office until the New Year at the earliest.
"We do not, as a result, expect office or workplace attendance to return to previous levels any time soon.
"Ultimately, it is likely that big cities will remain the centres of our cultural and commercial life, but there could be some painful adjustments ahead."
The Centre for Cities analysed the UK's largest regional centres, including eight in the North West. The figures for footfall relate to the first full week in August.