Finance deal secures new future for Cumbrian gem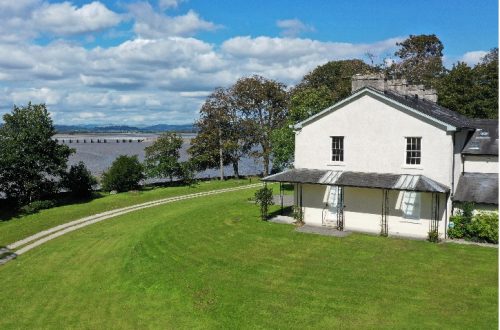 Cowgills has secured £1.5m funding from the United Trust Bank for the purchase of the Grade II-listed Ashmeadow House in Arnside, Cumbria.
The deal will see the historic building converted by the new owners into 10 luxury apartments.
The property, which overlooks the Kent Estuary and Lakeland fells beyond, has been acquired by Knutsford-based property investment company Pulse Prestige Properties.
Richard McGawley, of Pulse, said: "I've known this property for over 40 years having grown up in the local area and knew it was in the perfect location and setting for a residential conversion of this nature.
"We are delighted to have secured this fundingm which has enabled us to undertake our first acquisition in the area."
He added: "Given its rich history and location, Ashmeadow House is probably the best known building in Arnside.
"Despite having numerous owners in recent years it still retains many of its original features including a superb staircase with oak handrail and ornate wrought iron balustrade, with  a superb oval, stained-glass lantern skylight above.
"We will be retaining all of these features and look forward to embarking on a sympathetic, yet transformational, renovation programme."
Cowgills property finance director, David Rainford, said: "We specialise in having a close relationship with a select number of lenders such as United Trust Bank who can make swift decisions on deals such as this.
"This is a beautiful property and under Pulse's ownership I look forward to seeing this superb building renovated for future generations of people to enjoy."
Built in 1818 for local businessman William Berry, Ashmeadow House had, for many years, been a boarding school for boys and was more recently converted into retirement accommodation by its last owner, Crossfield Housing Arnside Society.
Pinington Construction has been appointed to deliver the refurbishment works which will start on site in September with a target completion date for Spring 2021.
Planning and design work was handled by NW Architects with the structural design by Paul Waite Associates and RN Humphreys Associates acting as project manager.