Co-op to create 1,000 jobs in response to rise in local shopping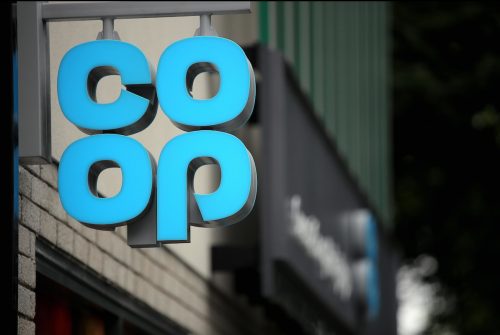 Manchester-based Co-operative Group said it will create 1,000 jobs through new store openings and extending and refurbishing existing stores.
The move follows an uptick in consumers shopping more locally during the coronavirus pandemic lockdown.
In a £130m investment by the convencience stores division, 65 stores will be opened or extended 65 stores, while 100 sites will be refurbished.
Up to 1,000 new jobss will be created alongside 1,000 temporary jobs that have become permanent.
In addition, 12 new Co-op franchise stores will launch this year, including at Oxford Brookes University and Stirling University, and more campus-sited openings will follow next year.
All new Co-op stores run on 100% renewable electricity, and its first new store to open post-lockdown saw Glastonbury Festival founder, Michael Eavis take centre stage at the launch of a new store last month in Pilton, Somerset.
The Co-op said 70% of UK adults relied on convenience stores over the past several months, while shoppers visited their local branch more than three times a week, on average.
Co-op Property managing director David Roberts said: "Co-op works to operate at the heart of local life, making a difference in its communities.
"Multiple factors motivate consumers, with ease, choice and added services chief among them."
He added: "We continually look for new locations, sites which are definitively convenient in their community."
Association of Convenience Stores chief executive James Lowman said: "Convenience stores have firmly established themselves as a place that local communities can rely on, not just for groceries but for a growing range of services that have kept the nation going during the last few months.
"This commitment to investing in stores in the coming months is testament to the importance of the convenience sector and the role that local shops play in people's everyday lives."
Co-op operates more than 2,600 food stores, and is owned by around 4.6M active Members.
The group has also announced that it has joined forces with challenger start-up, Pinga, to offer zero emission online grocery deliveries across East London.
Co-op stores working as micro distribution hubs locally fits with Pinga's plans to digitise and work closely with high streets stores, with Pinga estimating that more than half of orders currently made online could be supplied by local retailers.
Once an order has been placed, grocery items are selected by a 'Pinga Partner' – who are vetted and trained local people – and delivered to the customer's door in 90 minutes or less, mainly on foot, electric scooter or bicycle.
Pinga is working towards 100% emission-free deliveries in the coming months.
Jason Perry, Co-op head of online development, said: "We continue to innovate and expand access to our products, getting closer to our members and customers with ease, speed, quality and choice locally to meet the needs of communities.
"Shoppers are increasingly looking for on-demand online convenience – shopping in close proximity to their home or place of work. With deliveries made in 90 minutes or less we can provide what shoppers want, when and where they need it, conveniently."
Co-op expects its same-day online delivery offer – through its own dedicated online shop and, with delivery partners – to be available from more than 650 of its stores in communities across the UK by the end of 2020.