Drugs discovery firm in partnership deal worth potential £325m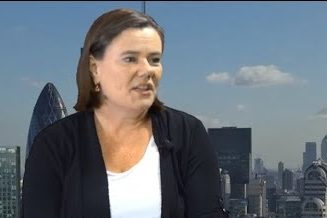 Cheshire drugs discovery firm Redx Pharma has announced a new research collaboration worth a potential $420m (£325m) at least.
The Alderley Park-based business, which focuses on cancer treatments, has partnered with Nasdaq-listed Jazz Pharmaceuticals to discover and develop two targeted cancer therapies.
Redx will receive $10m (£7.73m) upfront and $10m in year two, with up to a further $400m (£309.2m) in milestone payments, plus tiered royalties.
Dublin-based Jazz will own all intellectual property as it is generated, and following a successful Investigational New Drug submission, will be responsible for further development, manufacturing, regulatory activities and commercialisation.
This research collaboration follows the previously announced sale of Redx's preclinical pan-RAF inhibitor programme to Jazz for the potential treatment of RAF and RAS mutant tumours in July 2019.
In addition to pursuing this collaboration, Redx continues to execute its strategy in progressing its lead cancer and fibrosis programmes.
Redx chief executive, Lisa Anson, said: "We are extremely pleased to announce this new collaboration with Jazz, which expands on our already strong working relationship, built through a year of collaboration on the pan-RAF inhibitor programme.
"This new agreement reinforces Redx's strong position as a successful research partner and its expertise in medicinal chemistry and drug design. We look forward to collaborating with Jazz on new targeted therapies for patients who need them."
Robert Iannone, executive vice president, research and development of Jazz Pharmaceuticals, said: "We are excited to collaborate with Redx on two oncology programmes.
"Redx has established itself as a strong partner for Jazz, given the continued momentum in our existing collaboration on pan-RAF, and we look forward to this new collaboration and access to Redx's small molecule discovery capabilities.
"We are strategically targeting this cancer pathway with multiple experimental approaches while further strengthening our targeted oncology pipeline."