Coronavirus business update: Latest news across the North West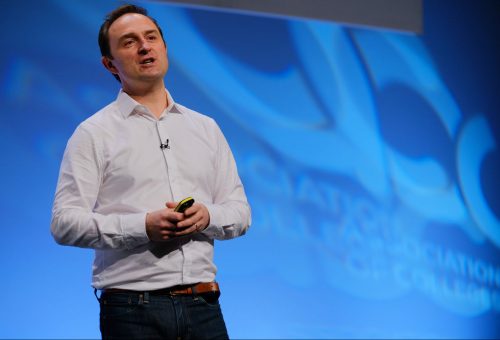 The rapid shift to home-working forced by the pandemic lockdown has led to more firms willing to embrace digital transformation.
According to a survey by GC Business Growth Hub on future business development, 15% of businesses said they want to progress adopting digital methods.
Also, of the almost 200 Greater Manchester firms that took part, just over one-in-10 said that accelerating digital plans is one of the positives of the current crisis.
For many North West businesses lockdown has been the wake-up call they needed to embrace digitalisation.
And it's needed, as data from global management consultancy McKinsey shows we vaulted five years forward in business digital adaptation in a matter of eight weeks during the height of the pandemic.
Applied Futurist Tom Cheesewright, of IO Communications, said: "As with many trends the pandemic has accelerated an existing shift in focus – from optimisation, to adaptation.
"Organisations and their leaders are looking for technologies, partners and structures that can help them be more adaptable in the face of ongoing shocks, of which the pandemic is just the latest."
To achieve this, businesses are increasingly turning to AI, robotics and automations to get that competitive edge.
For example, robotic process automation (RPA) is a way of speeding up repetitive and time-consuming tasks to unlock the potential of a workforce.
By automating data-led tasks such as payroll, invoice reconciliations, making payments or onboarding new customers, it frees up staff to take on more appropriate work, to utilise their skillset.
Agile Automations chief executive, Martin Keelagher, said: "You don't have to work harder, you just have to work more intelligently.
"RPA improves your proposition, it increases efficiency, improves customer service and the wellbeing of your staff."
The Manchester-based tech business, based in Blackfriars House, has been building bespoke automations for the past five years.
Working across financial services, property and insurance, it count multinational banks in its client list, as well as SMEs – helping to save millions in efficiency savings.
Martin said: "The biggest misconception of robotics is that they are going to replace your job, but that's not the case.
"Bots are there to do the leg work on monotonous everyday tasks so employees can get on with intuitive work which needs a human touch. In turn, their role becomes more fulfilling, leading to a lower turnover of staff and better productivity in the workforce."
Implementing technology is clearly a priority for many in the region, so much so that the Government invested £20m into the Made Smarter programme to address the adoption challenge in the North West, including the offer of 50% match-funding.
Alain Dilworth, programme manager, Made Smarter North West Adoption Pilot, said: "As lockdown has eased we have seen increased demand for our support.
"Many businesses who had engaged with us previously are fast-tracking the next phase of their technology journey and others who had made an initial enquiry are re-engaging to start the digitalisation of their business."
::
Manchester-based property group Bruntwood, which operates buildings in Manchester, Leeds, Liverpool and Birmingham, has received a positive COVID-19 assurance assessment from the British Safety Council to help it safely welcome back the 850 colleagues and 3,000 businesses occupying its workspaces.
Bruntwood has carried out continuous risk assessments at all its buildings in line with the Government's guidance to ensure they're COVID-19 safe and secure, introducing increased cleaning schedules, clear signposting and social distancing measures.
The implementation of the additional safety measures, along with the results of the British Safety Council's audit, have provided many individuals and businesses with the confidence to return to the workplace.
The British Safety Council's detailed guidance on returning to the workplace provides a framework for organisations to develop robust protocols and arrangements to manage the risk associated with the transmission of COVID-19 effectively.
These include health control and surveillance, social distancing, personal hygiene and increased workplace cleaning measures.
It considers good practice as set out by the Government's guidelines, the World Health Organisation, the Organisation for Economic Co-Operation and Development and the UK Health and Safety Executive.
As part of its audit Bruntwood was in particular acknowledged by the British Safety Council for ensuring both colleagues and customers were kept informed and advised clearly throughout the pandemic, preparing its buildings well in advance and supporting colleagues and businesses with any help needed as part of their return to the workplace.
Bruntwood received the highest recommendation in 13 out of the 16 categories measured.
Chris Oglesby, Bruntwood chief executive, said: "Getting people to return to the workplace is vital to the UK's social and economic recovery, but it needs to be done safely and communicated effectively.
"The safety of our colleagues and customers has always been our number one priority, so to be recognised by the British Safety Council for all the hygiene, safety and social distancing measures we have put in place over the last six months is testament to the hard work and dedication of our teams.
"We're looking forward to welcoming more and more people back to our buildings in the coming months, working with our colleagues, customers, the business community and city stakeholders to help make returning to cities as safe as possible."
Phil Pinnington, audit and consultancy manager at British Safety Council, said: "Providing guidance and a framework for businesses is vital for reducing the spread of the virus, aiding our country's economic recovery and breathing life back into our cities.
"The results of Bruntwood's audit speak volumes for the efforts they've made and the measures they've taken to make their buildings and workplaces COVID-secure. Their approach to safety and security clearly sets the standards for others to follow."
::
Ged Mason, chief executive of Salford-based Morson Group, has received the High Sheriff Special Recognition Award for facilitating the provision of specially-adapted PPE (personal protection equipment) for practitioners working with children and young people who have learning disabilities.
He was nominated for the accolade by Dominic Tinner, head of fundraising at Seashell Trust in Cheadle Hulme, who praised Ged for helping to supply the innovative facemasks, complete with a perspex mouthpiece, to facilitate the charity's staff and students who rely on lip reading to communicate effectively.
Mason and the wider Morson Group have supported Seashell Trust for more than 11 years.
Sitting on the board of trustees, Ged declared the organisation Morson's charity of the year in 2016. Through ongoing fundraising, the Morson Group has donated more than £500,000 to the charity.
The Morson Group partners with the Morson Maker Space, a specialist manufacturing facility at the University of Salford which has used 3D printing to produce thousands of medical visors for the city's frontline staff fighting COVID-19.
On hearing that Seashell Trust's students were struggling to communicate with their tutors and carers, who had been asked to adopt restrictive face masks and PPE to prevent the spread of coronavirus, Ged introduced a speech and language therapist from the charity to the Morson Maker Space team to invent a prototype mask that enabled lip reading and better visual cues.
Since then, the prototypes have been designed and manufactured by the University of Salford and are in use at the charity, which provides education and care for children and young people with learning disabilities between the ages of three and 25.
Tinner said: "COVID-19 has proved a very traumatic time for our students. They have complex needs, and any disruption to their routine can be unsettling.
"To suddenly see their teachers and carers in PPE, and to not be able to pick up on their visual cues when trying to communicate, was a huge blow – it can make both the students and staff, some of whom are also deaf, feel very isolated.
"Ged provided a breakthrough for us with this challenge."
This is the first year the High Sheriff of Greater Manchester has introduced a Special Recognition awards programme, with Eamonn O'Neill being selected by the Queen to take the position in April this year.
Ged said: "This was quite a surprise for me – it was completely unexpected, and I am very humbled that of all Seashell Trust's donors, they have chosen to put me forward.
"Seashell Trust holds a special place in my heart and over the many years of working together it has been inspiring to see their young people develop and learn how to communicate, despite their hearing challenges and disabilities."
Rachel Norton, Maker Space project manager at the University of Salford, said: "We're proud to have been able to support many frontline workers across the North West, including the critical work for Seashell Trust. Our work together has been an excellent example of the strength of our partnership and how we've come together at a time of great need. We'd like to congratulate Ged Mason on his High Sheriff Special Recognition Award – it's very well deserved."