Football body forges partnership with established financial specialist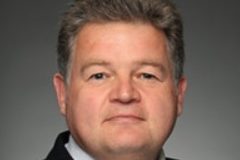 X

Register for free to receive latest news stories direct to your inbox
Register
Finance specialist Arbuthnot Latham has announced a partnership with the League Managers Association (LMA), the member association for Premier League, English Football League and national team football managers, as it becomes the association's private banking partner.
Since its inception in 1992, the LMA has worked to develop its support and service offering to its members.
Today, it is an integral and respected part of the football industry in England, responding to new challenges while continuing to grow and achieve its core aims.
It currently has 560 members who benefit from access to support in the fields of education, legal services, healthcare, finance and mental health.
It is based at St George's Park, the English Football Association's national football centre at Burton-upon-Trent, Staffordshire.
Founded in 1833, Arbuthnot Latham, which has a Manchester office, offers private and commercial banking as well as wealth management and specialist finance.
With a long history of relationship-led banking, Arbuthnot Latham's client base has grown considerably in recent years and the bank currently works with a number of clients across the sporting world.
The firm says it is experienced in advising and supporting everyone from young footballers to experienced coaches and managers.
It says this partnership will give the bank further opportunity to offer its relationship-led approach, entrepreneurial spirit, and long-term thinking to more clients from the world of football.
Nick Gornall, head of business development, said: "We have worked with an array of football professionals and their trusted advisers for many years, and recognise the broad range of financial needs that result from a successful career.
"The career journey of a professional sportsperson requires careful planning and the ability to adapt to changing circumstances.
"Throughout this journey, Arbuthnot Latham is there to provide an honest sounding board covering personal professional and broader business interests.
"The LMA is an extremely well run and progressive organisation, operating very much in line with our values by, first and foremost, serving and supporting the needs of its members. We see huge opportunities ahead and are delighted to become a trusted partner."
Richard Bevan, LMA chief executive, said: "We have chosen to partner with Arbuthnot Latham due, in large part, to the breadth and depth of their service offering. Our members will benefit from their relationship-led approach.
"In financial services it is vital to have trust in the organisations you work with and in Arbuthnot Latham we are delighted to have a partner, respected for its longevity, integrity and stability.
"We look forward with excitement to a long and successful partnership with the bank who will also add financial education to our academic curriculum."