Wigan Athletic given all clear to start new season in administration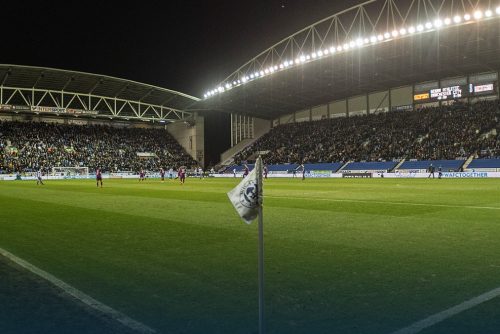 Wigan Athletic has been given permission to start its League One season while in administration.
Gerald Krasner, joint administrator from Begbies Traynor, posted a one line statement on the club's official website this morning, saying: "In a conversation with the EFL (English Football League) on Thursday night I have been verbally informed that we have permission to start the season under the administration."
Wigan are due to travel to Ipswich Town on Sunday (September 13) for the opening fixture of the new season in League One.
The club was relegated from the Championship in a dramatic last day 1-1 draw with Fulham.
Their relegation was confirmed after the EFL rejected appeals from the administrators and imposed a 12 point deduction on the club for entering administration in July.
The club was plunged into turmoil after its previous owner withdrew financial support and walked away.
Joint administrators had hoped to conclude a sale of the club to new owners by August 31, but the deadline has since been extended, with talks involving four potential buyers.
It is hoped a successful disposal can be achieved in the coming weeks.
In his last online press conference, on August 27, Mr Krasner said just £1 would be enough to buy the club – but the assets would cost £4m, comprising £3m for the stadium, £500,000 for the training ground and £500,000 for a piece of land next to the stadium.
"If we get that, we can clear the debts, pay the costs and the club can go forward. I am offering the club at, effectively, £1."
Referring to the ongoing negotiations he said there are four bidders, two from America and two from the UK: "I have four bidders at an advanced stage of negotiation.
"All of them have got associations with football and would know what to do.
"One of the bidders wants to get it done by September 13. We are in a contract race," he said.