Property firm pleased with 'resilient' interim results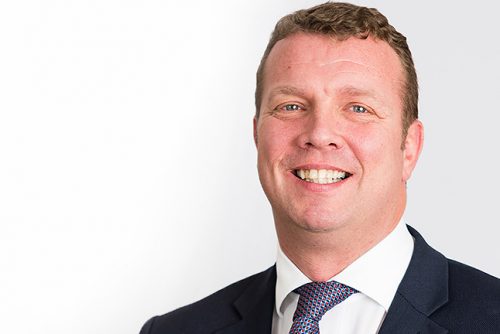 Property company Regional REIT said it had achieved a resilient performance, strong rent collection and continued dividends for the six months to June 30.
This was despite a fall in net rental and property income from £26.012m to £24.078m, and a pre-tax loss of £27.026m, compared with a pre-tax profit of £10.737m the year before.
A first half dividend of 3.4p per share, compares with 3.8p last year. The firm is targeting an expected full year dividend of 6.4p per share.
The regional real estate investment specialist, which has offices in Manchester overseeing properties throughout the North West, revealed that its cash and cash equivalent balances amounted to £67.9m as at June 30, up from £53.8m the same time last year.
Rent collection remained strong with 97.6% of the rent invoiced for the period to June 30, being collected as at September 11.
This comprises 94.1% of occupiers which have paid rent, 0.4% which have agreed to pay monthly and collection plans agreed with occupiers amounting to a further 3.1%.
The company remains in discussions with occupiers regarding the remainder of the outstanding rent and expects to collect the vast majority of this.
It completed 21 new lettings in the first six months of 2020, totalling 155,636 sq ft, which, when fully occupied, will provide a gross rental income of around £1.1m.
It has also undertaken 30 renewals during the period, totalling 198,185 sq ft, producing a rental income of approximately £992,000, an average uplift of 3.2% from the previous passing rent.
The group portfolio totalled 151 properties, against 149 in June last year, comprising 1,249 units (30 June 2019: 1,178) and servicing 876 tenants (30 June 2019: 828).
Since the reporting period, the business has made three disposals of non-core properties, amounting to £2,015,000, before costs.
Stephen Inglis, chief executive of London & Scottish Property Investment Management Limited, the asset manager of Regional REIT, said: "I am very pleased with the robust performance and resilience of the group in what has been, and remains, very difficult times with the full implications of COVID-19 and Brexit still unknown.
"The robust performance announced today is a result of the company's highly diversified portfolio and active asset management initiatives, which are integral parts of the company's long-term risk mitigation strategy.
"I can report that rent collection has remained strong throughout the period and, as a result, the company has subsequently been able to maintain an uninterrupted attractive quarterly dividend.
"Whilst earnings were impacted as expected during the period, in part by the additional debt drawdown and by the company holding a larger cash balance which would normally be invested in income producing assets, the company continues to perform in line with our expectations."
He added: "We have constructed a resilient business, with high-quality assets in excellent locations, financially strong occupiers and a robust balance sheet, making us well placed to weather any ongoing economic disruption from COVID-19 and Brexit.
"Our close relationships with all our occupiers and the ongoing asset management opportunities embedded within the portfolio should underpin continued income performance for our shareholders."