Property group delivers 'reassuring' trading update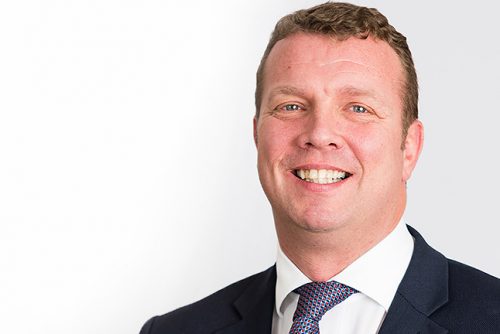 Property group Regional REIT said it will pay shareholders a first quarter dividend, but future payments will remain under review due to the impact of the coronavirus pandemic on businesses.
The company, which has offices in Manchester overseeing properties throughout the North West, delivered a "reassuring" trading update for the first quarter to March 31.
It said it has continued to pursue its strategy of providing investors with an attractive return on a sustained and consistent basis from investing in and managing, predominantly, offices and light industrial property in the main regional centres of the UK outside of the M25 motorway.
Since January 1, 2020 to date, the group has exchanged on 18 new leases, totalling 117,012 sq ft, which, when fully occupied, will provide approximately £800,000 per annum of rental income.
Capital expenditure year-to-date was £4.8m net.
First quarter rent collection, as at May 18, revealed that 93.9% of rent due had been collected, compared with 92.7% in the same period last year. This comprised 90.1% of Q1 2020 rent due and agreed collections from occupiers who are now settling monthly amounting to 3.8%.
The business said: "We continue to maintain close working relationships with all our tenants through this difficult period."
Regional REIT will pay a dividend of 1.90 pence per share for the period January 1, 2020 to March 31.
But it said: "In light of recent events, and until we have greater clarity on the economic outlook, future quarterly dividend distributions remain under review by the board, having regard to, among other things the financial position and performance of the group, including the levels of rental income received at the relevant time, UK REIT requirements and the interests of shareholders."
By March 31, the group had a portfolio of 154 properties, 1,261 units and 882 tenants, which compared with 160 properties, 1,251 units and 904 tenants at December 31, 2019, amounting to £783.6m of gross property assets, against £787.9m at the end of December last year, and a rent roll of around £63.4m per annum, down from £64.3m by December 31.
Offices, by value, were 80.3% of the portfolio (31 December 2019: 79.9%) and industrial sites 13.3% (31 December 2019: 13.7%); England & Wales represented 81.6% (31 December 2019: 82%) of the portfolio.
Activity during the first quarter saw existing tenant, Greater Manchester Combined Authority, renew its lease of the eighth Floor of Oakland House, Talbot Road in Stretford. The annual rent is £63,032 pa (£11.50/sq ft), which is a 27% uplift to the previous rental agreement.
At Albert Edward House, Preston, existing tenant SpaMedica let additional space (3,793 sq ft). The annual rent for this space is £37,930 pa (£10/sq ft), while the group achieved a new letting at The Genesis Centre, Warrington, to General Insurance Distribution for 1,946 sq ft at a rent of £24,325 pa (£12.50/sq ft).
Stephen Inglis, chief executive of London & Scottish Property Investment Management, the asset manager, said: "We are pleased to be able to deliver a reassuring trading update for the first quarter of 2020, particularly in light of increasingly difficult market conditions as the effects of COVID-19 began to impact businesses across the UK in March.
"We are confident in the outlook for Regional REIT due to the unique features of our asset management platform that ensures a close working relationship with our diverse register of quality occupiers, of which some 50% are providing government-defined 'essential services'.
"The quality and diversity of our portfolio properties and tenant register, supported by active asset management relationships, has directly led to a first quarter 2020 rent collection of 93.9% received by the company. This revenue strength should ensure that a sector-leading level of income will continue to be paid to our shareholders for the foreseeable future."