Coronavirus business update: Latest news across the North West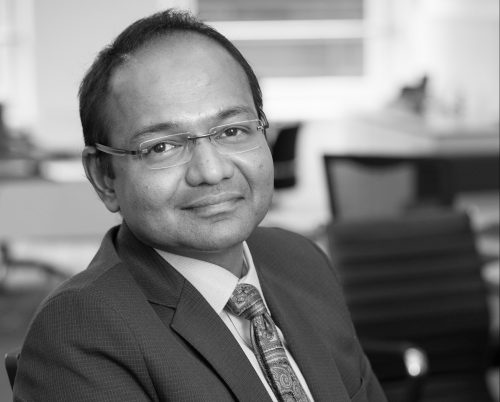 Continued concerns about rising COVID-19 infections and the prospect for more local lockdowns in Greater Manchester have contributed to a further dampening of demand, according to the fifth GM COVID-19 Recovery Tracker survey conducted by Greater Manchester Chamber of Commerce.
The past three surveys covering August and the first half of September reveal that customer demand has decreased and caused a worsening in cash positions for many businesses.
The latest survey results show that current sales and advance orders from both domestic and overseas customers have weakened.
Seasonal fluctuations during the main holiday period often tend to have an effect, but the recent worsening indicates a loss of business confidence lasting beyond the holiday season. The time of year and restrictions imposed in parts of Greater Manchester appear to have had an impact on economic activity.
Subrahmaniam Krishnan-Harihara, head of research at Greater Manchester Chamber of Commerce, said: "The Chamber's COVID-19 tracker surveys shows the recovery trajectory for Greater Manchester's economy weakening after an early rise in June as lockdown measures were being relaxed.
"While business activity levels have picked up compared to the lows in April/May, our data shows that the recovery is more muted and not sufficient to lift the UK out of recession for some more time.
"The balances relating to customer demand and cash flow are still negative. Not only does this mean that more businesses reported a reduction rather than an improvement, but it also shows the short-term stabilisation in business activity levelling off.
"Since July, the balances have been hovering in the -15 to -20 range. However, the balances relating to advance orders have now reduced to -26.
"There was some good response to the 'Eat Out to Help Out' scheme in August, but footfall in city and town centres across Greater Manchester has slightly reduced since then.
"There also appears to be an emerging shift in employment patterns. While many large retail chains have already announced store closures and job cuts, there is investment and expansion in e-commerce online shopping. This has implications for the high street and the people who work in there."
Subrahmaniam added: "We have revised the economic outlook to reflect the latest survey results. After the increase in business activity as lockdown was being relaxed in June, there has been a subsequent plateauing.
"Current balances are much lower than initially expected and indicate a more drawn out recovery. The best case scenario is a quick pick up in demand, which could translate to real growth in November-December, as opposed to October in the earlier model.
"The more likely scenario is of a temporary levelling off in demand, and a much slower recovery. There is a lot of anxiety that the recent increase in infections may require more restrictions to be imposed.
"The focus is now on two things: One, the end of the furlough scheme on 31st October and what that means for employment. Unless business activity levels pick up sufficiently to support employment, there is the prospect of further job losses. Secondly, we want the Chancellor to offer more support for businesses that are adversely impacted by a local lockdown."
::
Blackpool Council is urging businesses to prepare for the launch of the NHS's new COVID-19 app.
The app, which will go live in England and Wales on September 24, will enable businesses to download dedicated QR codes to print and display within their premises.
The app will allow users to 'check-in' to venues such as restaurants, pubs, cinemas, and hairdressers by scanning the QR code on entry.
The time and date of their check-in, along with a venue identifier, will then be stored securely on the user's smartphone for 21 days.
If it is later found that the user has been at the same venue at the same time as someone who later tests positive for coronavirus, it will allow health protection teams in England and Wales to anonymously alert users who may have come into contact with COVID-19, via the app.
The use of QR codes will help businesses to meet the new legal requirement in England to record the contact details of visitors to their premises.
If businesses are already using their own QR code systems, they are now being encouraged to move to the NHS COVID-19 app QR code process.
It is also essential that businesses maintain an alternative check-in method, such as a handwritten register, for visitors who do not have the app. By law, businesses must store these details for 21 days and share them with Test and Trace where requested.
As well as allowing users to check-in at venues, the NHS COVID-19 app will enable users to check symptoms, book COVID-19 tests online and will provide real-time alerts about the coronavirus risk level in a user's postcode location – users provide the first half of their postcode when they initially download the app.
Where users are advised to self-isolate, the app will display a countdown timer to help them keep track of their self-isolation period.
However, the app will also protect users' anonymity. It is claimed that nobody, including the Government, will know who or where a particular user is – the app is focused on effective tracking of coronavirus and helping to stop the spread.
Dr Arif Rajpura, director of public health for Blackpool Council, said: "The introduction of the NHS COVID-19 app will increase the efficiency and scale of the Test and Trace system and further protect the public from the spread of coronavirus.
"We urge all business owners in Blackpool to prepare for the launch of the app on 24 September by downloading their unique QR codes to display on their premises as soon as possible to allow visitors to check-in safely and efficiently from the date of the app launch."
::
Manchester construction and engineering firm, Gallaway Construction, is expanding its team and setting its sights on growth, after experiencing increased demand during the coronavirus lockdown.
The business, based in Carrington, works in one of the few industries that could continue operating in lockdown and expects demand for its services to grow further over the coming months.
In preparation for delivering an increased number of projects, Gallaway Construction has secured a £235,000 Coronavirus Business Interruption Loan Scheme (CBILS) loan from NatWest to hire two new members of staff, and to target marketing and the business development of new clients in alternative sectors.
The company will employe a new quantity surveyor and additional estimator, increasing its headcount to 15.
The CBILS funding will also be used to further strengthen the business's cashflow. Despite increased demand for services, financial pressures and delayed payments within the construction supply chain means businesses like Gallaway Construction need healthy working capital to weather any potential payment issues.
The company, whose clients include Laing O'Rourke, Skanska, Balfour Beatty and United Utilities, hopes to benefit from the Government's multibillion-pound investment in infrastructure projects in the UK, which includes increased spending on hospitals, schools and roads.
Managing director, Ian Preston, said: "We've done really well over the past four months despite the challenging climate, but what's more encouraging is that we've got a healthy pipeline of work for the coming months, and we need to grow the team to deliver it."
Hilton Smythe Finance introduced Ian to Janet Watson, NatWest broker development manager and Rob Dearsley, NatWest relationship manager, who secured the funding package. Rob said: "It's been a tough year for businesses so it's really encouraging to hear that companies like Gallaway Construction are performing well and expanding."
::
Alder Hey clinicians and innovators have teamed up with Brilliant Masks to launch what is believed to be one of the UK's leading non-medical face coverings, with a contribution of up to 20% from each sale going to Alder Hey Children's NHS Foundation Trust.
Brilliant Masks have been designed and tested to the toughest industry health and infection standards. The new cloth face coverings are intended to be one of the best in the market in terms of comfort, breathability, fit and protection.
Sustainably sourced and with a transparent and traceable supply chain, Brilliant Masks are manufactured from start to finish in the UK and are printed using toxic-free Greenprinted Technology.
Emma Hughes, chief innovation officer at Alder Hey, said: "There are so many face coverings available in the UK, often shipped in from across the world, but also with a huge variation in their safety, comfort and practicality levels.
"Early on in the pandemic we identified a need for a non-clinical and child-friendly face covering that could provide some protection from COVID-19, so we began to develop a cloth face covering that would be one of the best in the market in terms of comfort, breathability, fit and protection.
"We were also keen to support the UK manufacturing industry during these challenging times and are delighted to have partnered with English Fine Cottons and Brilliant Masks, both close to us here in the North West."
Roland Partridge, consultant paediatric and neonatal surgeon at Alder Hey, said: "Our aim was to develop a product that would set the standard for optimal protection, providing our patients and families with an effective face covering when visiting the hospital. We're pleased we are now able to offer this amazing product to the wider public with Brilliant Masks."
Michael Conway, founder of Trafford Park-based Brilliant Masks, said: "We're immensely proud to be able to team up with Alder Hey to launch Brilliant Masks and we hope the nation really gets behind them. With a percentage of the price going to Alder Hey, people can ensure they're also supporting the delivery of some truly ground-breaking projects."