Coronavirus business update: Latest news across the North West
Salford Business School is working with the Small Business Charter to deliver a specialised government-funded programme for leaders of small businesses to survive and thrive in the coming months and post-coronavirus.
This new scheme comes as part of a £20m package the Government is providing to help small businesses in the long term.
To aid business resilience and future growth in the current climate, the Small Business Leadership Programme will create peer groups to develop stronger leadership, innovation, operational efficiency, marketing and finance.
Salford Business School was accredited by the Small Business Charter (SBC) in 2014, a national accreditation awarded by small businesses to business schools who excel in supporting SMEs and the local economy.
Coronavirus has put untold pressure on directors and CEOs of small companies trying to navigate unchartered waters. According to a recent McKinsey online survey of UK SMEs, 80% of small businesses reported their revenues were declining in June in 2020.
The Government has made up to £30bn available to support economic recovery ahead of the Autumn and businesses can continue to draw on a range of financial support during this challenging time, including loans, tax deferrals and cash grants. The SBLP will help businesses to bounce back from the impact of coronavirus and prepare for any future disruption.
The practical syllabus provides business leaders with access to small business and management experts from Salford Business School.
The Small Business Leadership Programme is free and fully funded by the Government to enhance small business resilience and recovery from the impact of COVID-19 and develop potential for future growth and productivity.
The short and focused programme will be delivered online through a structured course of eight 90-minute webinars over the course of 10 weeks and will provide the knowledge needed for businesses to tackle crisis situations.
It will also give businesses the opportunity to strengthen their business network. Participants will develop strategic leadership skills and the confidence to make informed decisions to boost business performance.
The free, fully-funded programme starts this month. For more details and to register, visit: http://smallbusinesscharter.org/sblp
Francine Morris, associate dean of enterprise and industry engagement at the University of Salford, said: "Salford Business School are delighted to be involved in the Small Business Leadership Programme to help those that need it most during this period of uncertainty caused by the COVID-19 pandemic. It's so important that we support small businesses at this time, in whatever way we can, and our experts are here to do just that."
::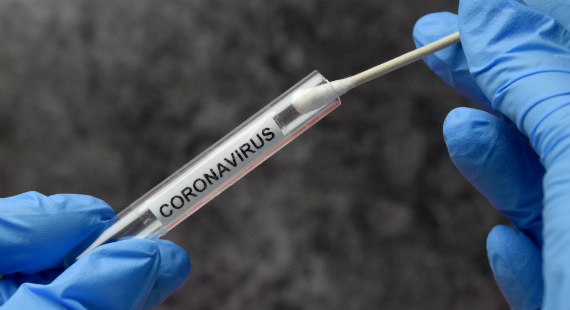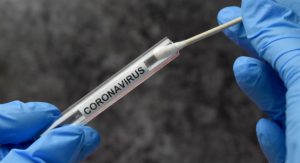 Residents and businesses across Cheshire and Merseyside are being urged to only get a COVID-19 test if they have symptoms of the virus.
There has been a huge increase in the number of people seeking a test for coronavirus, partly due to the return of schools and the testing of international travellers. This has put a strain on the laboratories which process the tests.
On top of this, the number of people who do not have symptoms being tested has also increased meaning that some people who are symptomatic cannot access a test when they need it.
This situation has seen booking restrictions placed on some of the testing sites in Cheshire East while laboratories cope with such high demand.
The Department of Health and Social Care (DHSC) is in the process of delivering a huge increase in laboratory capacity. But while this work continues people are asked to only seek a test if they have symptoms and only to attend a testing site if they have an appointment.
Rod Thomson, public health consultant for Cheshire East Council, said: "A vast amount of work has gone into delivering the testing infrastructure we need across Cheshire East. There are regional, local, satellite and mobile testing sites available for our residents and workers across Cheshire and Merseyside.
"The increase in people using those sites in the last few weeks has, however, meant that laboratories need even greater capacity to cope with the demand. Many of the people now seeking tests do not have symptoms of COVID-19 and it is those people we are asking to wait a little longer while the capacity in laboratories is developed nationally.
"It is essential for people who do have symptoms or have been asked by Test and Trace or healthcare professional to get a test, to come forward."
Key workers, frontline health and care staff and those in an outbreak area will continue to be tested whether they have symptoms or not. Areas with outbreaks will also not see booking restrictions placed on mobile testing units to enable local management of the situation.
Meanwhile, a walk-through coronavirus testing facility has opened at Mere Hall Road car park in Bolton.
The site is easily accessible without a car.
::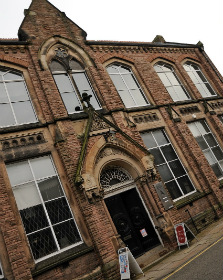 After almost six months closure due to the COVID-19 pandemic, Nantwich Museum and Macclesfield's Silk Museum will reopen to the public tomorrow (September 17).
It will open Thursdays, Fridays and Saturdays from 10am-4pm – last admission 3pm – for visitors who have pre-booked a free ticket online.
Six visitors will be able to visit at a time, in hourly slots. The Silk Museum asks people to give what they can on admission, with all donations supporting their work with children and families.
Both museums have received generous emergency funding to support the reopening and the development of its work from National Lottery Heritage Fund, Arts Council England and Cheshire East Council.
Nantwich Museum will reopen on Friday, September 18, and will also be open on Thursdays, Fridays and Saturdays, from 10am–4.30pm for visitors who have pre-booked tickets.
Throughout the closures, staff worked from home to continue to bring the museums to residents through online means and created home-schooling content that many parents found useful during the full lockdown situation.
The closures also gave staff the opportunity to undertake housekeeping tasks and develop new displays, ready to inspire visitors.
The planning and preparation of the reopening of both venues has been in accordance with COVID-19 measures to give protection to visitors, staff and volunteers.
Museum manager, Kate Dobson, said: "I am extremely grateful to all those volunteers, who have been only too keen to enable the museum to reopen as soon as possible, despite what will inevitably be challenging conditions."
Visitors must book their visit by telephoning the museum on 01270 627104, when they will also be advised of any specific requirements.