Airport jobs under threat as baggage handlers risk being left empty-handed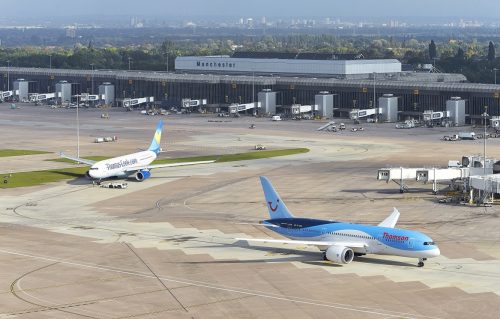 More than 60 jobs are at risk at Manchester Airport as part of Stobart Aviation Services' plans to cut 250 jobs across the UK.
The roles under threat are mainly baggage handlers. In Manchester it is 40% of Stobart Aviation Services' workforce.
The company is also looking to reduce the number of people it employs at Southend and Stansted Airports by more than 60%.
The union Unite, which revealed the restructuring, is calling for Government support for the aviation sector.
The aviation and travel industry has already been hit by thousands of job cuts across the industry, from travel agents to pilots. Lockdown and travel restrictions had a huge impact on the summer season, while there are concerns that consumer behaviour may have been permanently changed, for example among business travellers, who have become used to virtual meetings.
Unite national officer for civil air transport Oliver Richardson said: "The proposed job losses at Stobart Aviation are yet another example of why the sector needs specific support from the government.
"Time and again we warned that this would happen. Aviation workers and this sector feel abandoned by this government."
Chancellor Rishi Sunak is expected to announce further jobs support measures today ahead of the planned end of the furlough scheme next month.