Airline replaces lost Flybe Cornwall route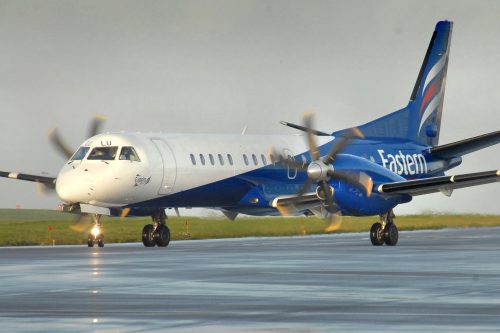 Eastern Airways is to replace the lost Flybe route from Manchester to Newquay in a small piece of good news for the region's beleaguered travel industry.
The airline is launching a year-round service from next month linking the North West and Cornwall.
It will operate four times a week through the winter with plans to increase it to "at least daily" for the summer.
This replaces a route formerly operated by Flybe and adds to the Eastern Airways existing Manchester-Southampton service.
Julian Carr, aviation director at Manchester Airport, said: "It's great to see Eastern Airways commence a service to Newquay from Manchester Airport, providing vital connectivity between the two regions and beyond."
Eastern Airways says it is committed to "connecting regional airports to major hubs" and this link, which adds to its existing Manchester-Southampton route, follows the addition of a service between London Heathrow and Teesside.
Roger Hage, Eastern Airways' general manager commercial & operations, said: "We have carefully one-by-one added former flybe routes that we know are sustainable and where local support is positive and strong.
"The frequency and capacity will increase as demand dictates and especially as travel volumes return through into summer next year."