Boohoo sales up £250m despite supply chain scandal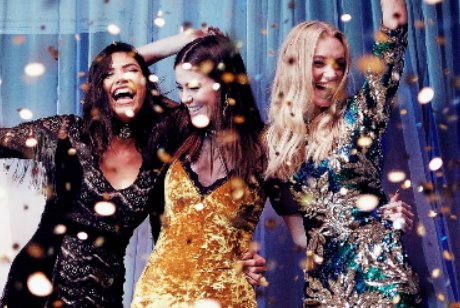 Retail juggernaut Boohoo has seen sales soar this year, with its shoppers seemingly unperturbed by the high-profile criticisms of conditions in its supply chain.
Sales in the six months to August were up by more than £250m to £817m. Pre-tax profits increased slightly faster, up 51% to £68m.
The online retail giant had been put in the spotlight by a Sunday Times investigation published in July which alleged poor pay and conditions at a factory making Nasty Gal products.
An independent review for Boohoo into its manufacturing supply chain led by Alison Levitt QC criticised many aspects of its processes but ultimately found the company's business model "is not founded on exploiting workers in Leicester".
Boohoo said it was "wholly supportive" of the report's recommendations, which was published last week, and has committed to "implement these in full".
Chief executive John Lyttle said: "Our business, along with many others, has faced some of its most challenging times in recent months: the onset of the pandemic meant we had to adapt our operations with nearly all office-based colleagues working from home; we introduced new ways of working safely in our distribution centres; and we have comprehensively investigated reports on concerning and unacceptable working practices in our Leicester supply chain."
He said he was "pleased to be able to report a strong performance" with continued high growth rates in revenue and strong profitability, and highlighted the acquisition of women's brands, Oasis and Warehouse, and the purchase of the remaining minority interest in PrettyLittleThing.
He added: "The group has continued to gain market share in all key markets and we remain optimistic about the group's prospects with the belief that it is well-positioned to continue making progress towards leading the fashion e-commerce market globally."
The retail group has seen "momentum continuing into September". Despite concerns about "a period of economic uncertainty" and "possible reduced consumer spending" Boohoo has forecast full-year revenue growth to be 28-32%, rather than the 25% previously guided.
It is still forecasting its medium-term growth to be 25% per year with an adjusted EBITDA margin of 10%. In the first half of this financial year it achieved nearly 11%.
Boohoo now expects to spend up to £100m on capital expenditure, as it steps up its investments into automation at its Sheffield and Burnley sites and other significant IT projects.