Unemployment surges to its highest level in more than three years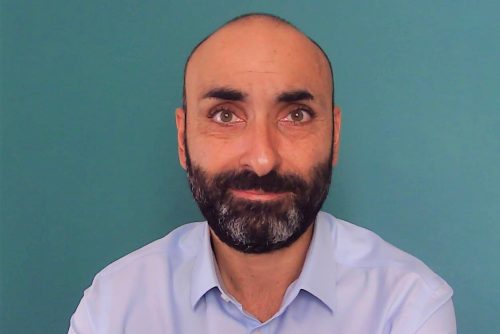 X

Register for free to receive latest news stories direct to your inbox
Register
Unemployment in the UK has surged to its highest level in more than three years, due to the impact of the coronavirus pandemic.
The unemployment rate grew to 4.5% in the three months to August, compared with 4.1% previously.
According to the Office of National Statistics (ONS), around 1.5 million people were unemployed between June and August, while redundancies stood at 227,000.
Those claiming work related benefits hit 2.7 million in September – an increase of 1.5 million since the beginning of the coronavirus crisis in March.
And unemployment is expected to rise further after the Government's furlough scheme is replaced with a less generous wage support package in November.
Chancellor Rishi Sunak said: "I've been honest with people from the start that we would unfortunately not be able to save every job. But these aren't just statistics, they are people's lives.
"That's why trying to protect as many jobs as possible and to helping those who lose their job back into employment, is my absolute priority."
Laith Khalaf, financial analyst at Manchester investment platform AJ Bell, said: "Unemployment isn't high by historical standards, but the picture is clearly deteriorating. We're beginning to see what the economic wound looks like as the bandage of furlough is gradually removed.
"August was the month where employers started to pay towards the cost of furloughed employers – only employer National Insurance payments and pension contributions at that point, but even more is required in September and October.
"The new Jobs Support Scheme will help to cushion the blow, but we're likely looking at the thin end of the wedge when it comes to unemployment.
"The picture is not uniform across the country either, with the unemployment rate jumping by 1.4% to 6.6% in the North East, while the rate actually fell in the West Midlands, by 0.4% to 4.6%. Northern Ireland has the lowest rate overall at 3.7%, though this is up 1.2% on the previous quarter. Now COVID restrictions are a more localised phenomenon, we can expect patchy economic impacts across the UK.
"Total pay came in at nil, an improvement from the last reading of minus one per cent, though in real terms that's still 0.8% lower than the same period last year.
"Regular pay rose by 0.8%, or 0.1% in real terms. Prior to the financial crisis regular pay growth was averaging about four per cent a year, or two per cent above inflation.
"Since October 2008, wage growth has averaged two per cent, and is flat after factoring in inflation. In other words, wages have gone nowhere in 12 years in real terms.
"Given what's happened to house prices over the same period, it's no wonder so many people can't afford to get on the housing ladder."
He added: "Looking forward things look set to get worse before they get better for the UK economy, as furlough expires and greater social restrictions are enforced, albeit not nationwide.
"The huge cost of the COVID crisis response also needs to be reckoned with. The IFS estimates borrowing will hit £350bn this year, a level never seen in peacetime Britain.
"The Government will probably wait until it can at least see the edge of the woods before it lays out its plans to balance the books, but tax rises looks set to be on Rishi's menu."