Video wall tech firm strikes partnership deal in Vietnam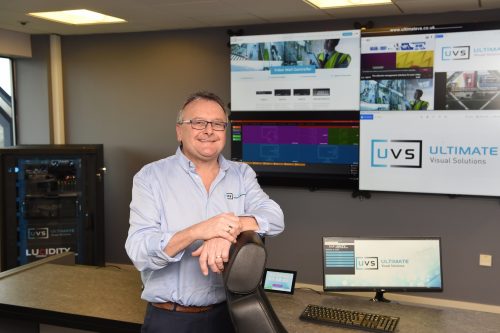 Burnley video wall technology experts Ultimate Visual Solutions (UVS) has signed a distribution agreement with Zodiac Investment Corp in Vietnam, which will be its exclusive partner in the region.
Zodiac was founded in 1991 and is recognised as the country's leading high-tech products distributor and audio visual solutions provider, with bases in Hanoi and Ho Chi Minh City.
It has completed installations in various fields, including education, government and the military.
The deal follows an initial collaboration between the two companies on several projects, including a demonstration and evaluation system for Zodiac's demo facilities and a UVS Lucidity video wall controller for a data centre video wall project in Hanoi.
Steve Murphy, UVS managing director, said: "Vietnam is a rapidly-growing market for us and we are delighted to be working exclusively with Zodiac, who will supply our products to their system integration clients throughout the country.
"Zodiac is dedicated to developing innovative technologies and efficient processes that create new markets and enrich people's lives and is the country's leading audio visual solution provider."
Deputy general director of Zodiac, Tat Dat Nguyen, said: "We are excited to be working with UVS and I truly believe that our clients will benefit from this partnership.
"UVS have developed an outstanding reputation for their reliable products and total service and support. As exclusive partner of UVS in the region, we are aware of our responsibility and will try our best to make sure that this partnership will be fruitful."
UVS, which has its headquarters at the Business First Burnley Business Centre as well as a London operation, provides video wall displays and audio visual solutions to a range of clients across the UK and the rest of the world.
It has recently launched a suite of remote services, including remote diagnostics and remote maintenance for UVS video wall technology, UVS engineers using remote connection software, which is fully encrypted and which the client has control over, to carry out maintenance, and a live online demonstration facility to provide full video wall technology evaluations for partners and their clients who are in lockdown or self-isolation.