Liverpool awarded more Tier Three cash, but Greater Manchester still in limbo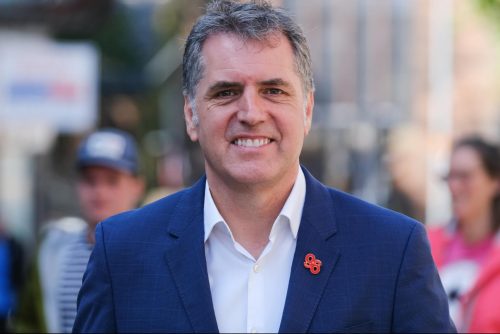 The Liverpool City Region (LCR) has secured an additional £30m in COVID-19 business support from the Government – just days after Downing Street told Greater Manchester Metro Mayor Andy Burnham there was "no money to put on the table" in his negotiations for more financial support.
The LCR award comes in addition to the £14m already received to support the local Test, Trace and Isolate system and local enforcement efforts, to make a total of £44m in additional funding secured in support of the region's Tier Three restrictions.
LCR became the first region to be placed into the highest measures of pandemic response – including the closing of bars and pubs not serving food, betting shops, gyms, casinos and adult gaming centres – last Monday.
Since then, Lancashire agreed to be placed into Tier Three last Friday after convincing the Government to increase its support package from £12m to £42m, although Greater Manchester is still resisting.
The region is demanding extra funding to support workers in the hospitality sector who face being furloughed on just two thirds of their wages, compared with 80% under the original scheme. Greater Manchester's hospitality sector is also threatening legal action if the Government imposes Tier Three status, arguing the scientific evidence does not justify closing pubs and bars.
The Liverpool City Region also received £7m when it went in to Tier Two status, meaning it has secured a total package of £51m so far.
Speaking on behalf of the City Mayor and leaders of the six city region local authorities, Metro Mayor, Steve Rotheram, said: "Once it became clear that Tier Three restrictions were going to be imposed on our city region, we held a series of meetings with the Government, throughout last weekend, with the aim of protecting our NHS and supporting local people and businesses.
"We have been absolutely clear since we were put in to Tier Three that we would continue to press the Government and hold meaningful dialogue to secure vitally needed extra economic support.
"The result of this is that, today, we have obtained from the Government, an additional £30m in funding.
"This is welcome news for our economy and the thousands of people whose businesses and jobs will now be supported through this very difficult period."
Lancashire County Council leader, Geoff Driver, said their extra funds will be used to top up the wages of anyone placed on the less favourable furlough terms.
Last Thursday it was expected Greater Manchester would also be placed into Tier Three, as coronavirus infection rates continued to rise.
But Andy Burnham has resisted government pressure until sufficient funds are offered to help furloughed workers top up their wages to the original 80% level following the original national lockdown.
He said: "The Government told local leaders there was no funding available.
"Government says there's no money left, there's no money to put on the table. But it will cost less to support people in this moment than it would to let people struggle."
He added: "The Government is not giving city regions like us and Liverpool City Region the necessary financial backing.
"That's why we have unanimously opposed the Government's plans for Tier Three. They are flawed and unfair.
"They are willing to sacrifice jobs and businesses here, to try and save them elsewhere."
He said: "Greater Manchester, Liverpool City Region and Lancashire are being set up as canaries in the coal mine."
Further talks were expected to take place between Mr Burnham and Downing Street over the weekend, and on Sunday evening he said there had been a "constructive conversation" with Boris Johnson's chief strategic adviser, Sir Edward Lister.