Coronavirus business update: Latest news across the North West
Greater Manchester businesses impacted by COVID will be offered free support to build their online presence and reach a wider market as part of a new scheme.
The Greater Manchester Combined Authority (GMCA) and the Business Growth Hub have partnered with THG Ingenuity, the technology services division of Manchester-based THG, to launch Greater Manchester Digital Drive, an initiative which provides businesses with free access to 'off the shelf' tools to help them get online or improve their existing digital offer.
Through the initiative, businesses will be able to access THG Ingenuity's Dotable platform so they can create and host a website for free for up to 12 months, building an online presence without any financial investment or risk.
The service offers them the chance to diversify in the current climate and test whether an online presence will help to drive more business and awareness.
Those that are already online but require a more sophisticated offering can gain free access to THG Ingenuity's Imagination platform for six months, which offers additional e-commerce features that they can customise to their needs.
After the free period, businesses can choose to continue with a paid subscription, or leave the contract with no obligation to remain on the service.
Cllr Sean Fielding, GMCA lead for employment, skills and digital, said: "The Greater Manchester Digital Drive supports the region's ambitions, outlined in our Greater Manchester Digital Blueprint, to digitally enable all businesses and empower and enable people and businesses through innovation, integration, infrastructure, industry and inclusion – to ensure that no-one is left behind. It's great to see this offer added to existing support, to ensure our businesses feel supported."
Matthew Moulding, founder, chairman and CEO of THG, said: "The COVID-19 pandemic has left many businesses unable to trade normally. For some businesses, an online presence has meant the difference between survival and collapse.
"This initiative will remove the financial and skills barriers that have, until now, prevented businesses from going digital. It means that entrepreneurs who are currently relying on word-of-mouth or social media can now create a professional, scalable website and diversify the way that they do business.
"It could be a game changer for so many people across the region and, as a Manchester-born business we are incredibly proud that THG can play a big part in this."
::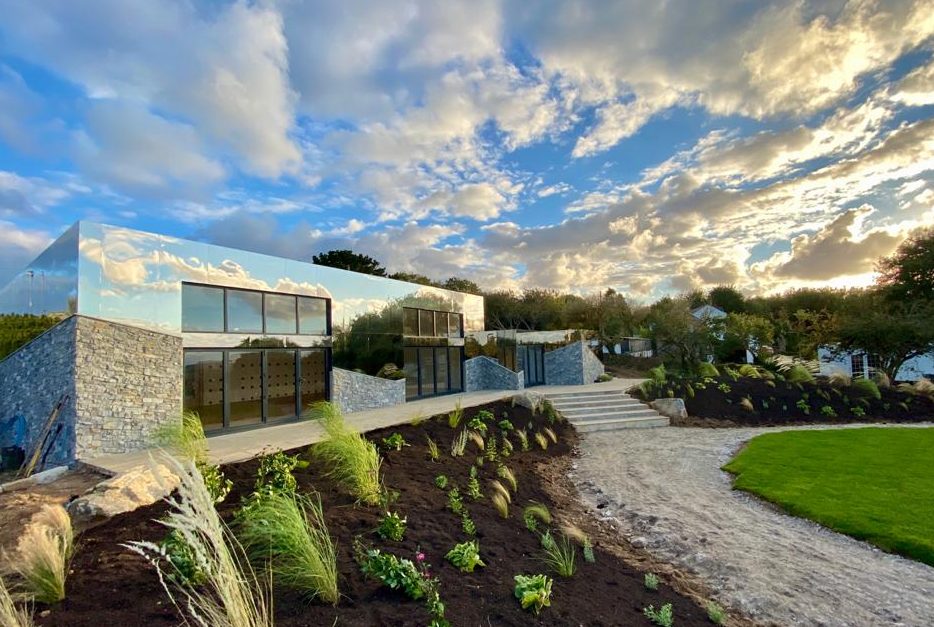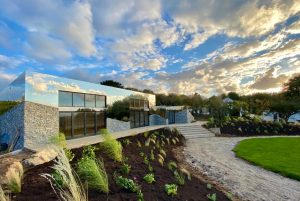 Pod Developments, a manufacturer of unique, eco-friendly buildings, has secured a £100,000 Coronavirus Business Interruptions Loans Scheme (CBILS) loan from specialist social impact lender GC Business Finance (GCBF) to support its staff throughout the pandemic, and consolidate the business to set a platform for future growth.
The Altrincham-based business designs and constructs high-quality, sustainable buildings for educational, leisure, commercial and residential clients. The teams innovative designs, use environmentally-sound materials such as timber frames, recycled plastic insulation and foundations and timber cladding to minimise the negative impact on the environment. Regularly achieving A and A+ EPC ratings, its buildings are carbon efficient and often carbon neutral.
In normal circumstances, Pod's eight employees are joined by around 10 contractors, and demand is spread across the country. However, during the pandemic, all contracts were put on hold, having a huge impact on the business and increasing pressure to look after its staff.
To counteract the negative impact of COVID-19 on the business, and to support staff, Pod Developments secured the six-figure loan from GCBF, an accredited CBILS provider for businesses across the North West.
Philip Doleman, director at Pod Developments, said: "We aren't alone in saying that COVID-19 had a serious impact on our business. Not being able to have workers on-site meant that we had to completely pause all contracts, creating a huge dent in our cashflow.
"The CBILS loan enabled us to keep afloat during the pandemic, and we were also able to avoid putting any staff on furlough."
Andy Nichols, senior loan manager at GC Business Finance, said: "Pod Developments has shown real innovation, and we were keen to work closely with Phil and the team to support a business that is putting in the effort to make a positive difference in the region and across the country."
::
Wirral council has launched a new local contact tracing system to help identify and support people who have recently tested positive for COVID-19.
Wirral's contact tracing system will complement the national Test and Trace process and is a partnership between the council's public health team and Birkenhead-based contact centre business, The Contact Company.
The company, which specialises in added value contact centre work, employs almost 2,000 people in Wirral and will now take up the role of contacting anyone who lives in the borough who the national test and trace system is unable to reach.
Cllr Janette Williamson, leader of Wirral Council, said: "We are determined to do all we can to stop the spread of COVID-19 in Wirral.
"We know that an effective test and trace system really makes a difference in limiting the spread of the disease. By Wirral Council partnering with The Contact Company we can maximise our resources and target support where it is needed most. The Contact Company is undertaking this work free of charge for us because, like me, they want to see our numbers fall and the pressure on our NHS ease."
Asif Hamid, Contact Company chief executive, said: "As one of the largest employers in the area, The Contact Company has a real sense of duty to protect not only our colleagues in the current climate, but the wider community, too.
"In providing the complementary services of our highly skilled colleagues to assist Wirral Council's contact tracing, we continue to do all we can to protect the fantastic local community in which we all live and work.
"As a business, we have been proactive in implementing our own internal contact tracing to underpin and support Test & Trace, alongside rigorous and intensive 24/7 cleaning, allowing us to act extremely quickly to protect our colleagues and prevent the spread of infection.
"We are absolutely committed to supporting our local authorities in their important work to prevent the spread of infection as we navigate this challenging time for us all, and we will continue to do so in the future."
The local contact tracing system does not replace the national system, but will complement it by providing local insight and knowledge when trying to reach those people the national system cannot get in touch with.
With more people being contacted the risk of spreading the virus is reduced and more intelligence gathered on where the person may have been in the days prior to a positive test.
Anyone contacted will be advised to self-isolate, talked through how to access local support when isolating, and asked about details of their close contacts so these can then be followed up by the national team.
Wirral residents who have been advised by NHS Test and Trace to self-isolate will be entitled to a £500 support payment if they meet the eligibility criteria. More information is available at: https://www.wirral.gov.uk/health-and-social-care/coronavirus-updates/test-and-trace-support-payment