Flexible workspace sector to play key role in post-pandemic recovery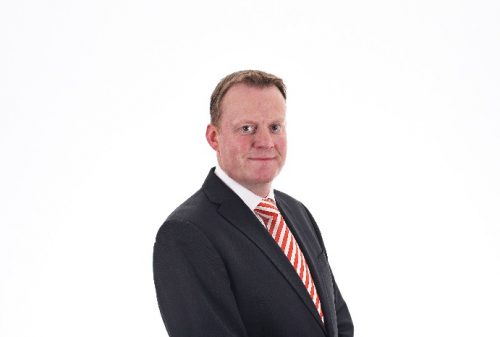 The UK flexible workspace sector is facing its biggest challenge in COVID-19, but could play a key role in the recovery, according to Cushman & Wakefield's new report 'Coworking 2020: What's Next on the Flexible Workspace Horizon?'
The report reveals that flexible workspace – a key feature in Manchester – could offer the answer for many UK occupiers facing an uncertain future by providing a multi-faceted, flexible solution to their safe return to the office in the short-medium term.
It also predicts that demand for non-core city locations could increase as occupiers seek alternative locations in commuter towns or city suburbs.
The report identifies Manchester and Birmingham as having the two most established flexible workspace markets outside of London.
Unsurprisingly, the COVID-19 pandemic has impacted both the number and volume of leasing transactions which are being signed by flexible workspace operators as they focus on the profitability of their existing portfolio and delay decisions relating to future growth.
Cushman & Wakefield also predicts significant growth in managed workspace which is more akin to taking a traditional lease but on flexible terms and offers a fully-fitted space.
Given the ease and autonomy for the occupier, coupled with low upfront capital, the report highlights this type of product as a key growth area in a post COVID-19 world.
Christopher Dunn, from Cushman & Wakefield's UK research and insight team, said: "We see managed offices as an area of the market that will continue to grow in the medium to long-term, as occupiers are attracted by the opportunity to outsource their office requirements to specialist operators whilst spreading the cost of their office fit-out.
"New entrants to the market will range from 'pure' managed solutions to landlord operators who want to add flexibility to their offering whilst maintaining some alignment with traditional leases."
The regional UK office markets saw continued growth from the first half of 2019 up until the first quarter of 2020 when the pandemic started to impact the UK real estate market.
In 2019, nearly 530,000 sq ft was acquired by flexible workspace operators, with Manchester and Birmingham cementing their status as the two most established markets outside London.
So far in 2020, activity has been significantly impacted by the ongoing pandemic, and take-up from flexible workspace operators has reached just under 30,000 sq ft, accounting for 4.2% of total take-up across the 'Big Eight' regional cities.
In Manchester, flexible workspace accounts for 3.6% of total office stock.
Rob Yates, partner and head of office agency at Cushman & Wakefield in Manchester, said: "In Manchester we have seen the pandemic accelerate trends that were emerging before COVID-19.
"Occupiers now, more than ever, are focusing on several key areas: Flexibility, transparency on cost, and minimising upfront capital expenditure. There will also be an increasingly wide range of occupational solutions on offer for an occupier.
"As the market becomes more sophisticated, there can no longer be a standard approach to discussions between occupiers and landlords.
"Over the past few months we are also beginning to see forward-thinking landlords/developers providing flexible offerings alongside the standard leased space within buildings.
"Schroders already do this successfully at City Tower with their Elevate concept and many other landlords are now considering how they, too, can enter the sector.
"Established flexible workspace operators have been affected by the COVID-19 pandemic in different ways, with some reporting little change in contractual occupancy, whereas others citing they have been significantly impacted – however, operators continue to be optimistic about the sector and the role it can play in the recovery of the wider market and return to the office."
He added: "While there is no doubt that there are testing times ahead, the market in central Manchester was in a good position at the start of this year, with strong foundations on which we can build. During the last downturn, Manchester remained active, driven by a strong indigenous community of businesses from a wide range of sectors."
The report also looks at how previous recessions have acted as a catalyst for growth in the flexible workspace sector and predicts that the current pandemic will drive further growth due to occupiers' needs for increased flexibility, reduced capital investment and an enhanced customer experience.
Cushman & Wakefield's recent Future of the Workplace report highlighted a possible shift to a Total Workplace Ecosystem balancing working from 'the office, home and a network of third places'.
As it stands, there are some challenges with the delivery of this model as, historically, most operators have focused on major cities and urban hubs due to lower demand in suburban areas.
However, Cushman & Wakefield predicts this could change as occupiers seek flexible workspace options in suburban locations, with an opportunity for landlords and operators to maximise latent value in non-core city assets.
The report predicts an increase in the number of landlords entering the sector and delivering their product, following the lead of the likes of British Land, Landsec, The Crown Estate and Bruntwood.
It also anticipates a greater spectrum of products to be delivered under the flexible workspace umbrella, such as managed and Cat A+ space.
Emma Swinnerton, EMEA head of flexible leasing solutions at Cushman & Wakefield, said: "Whilst we believe the long-term fundamentals of the flexible workspace sector are strong, COVID-19 is accelerating changes that we have been seeing in the last 12-18 months.
"In particular, we anticipate a move away from traditional lease arrangements between landlords and operators with these being replaced by partnership and/or self-delivery models more akin to the hospitality sector.
"As flexible workspace providers recover from a tough few months, we believe greater adoption of this risk-sharing model, together with increased occupier demand, will continue to drive growth in the medium-long term."