Housing group improves compliance level after two-year campaign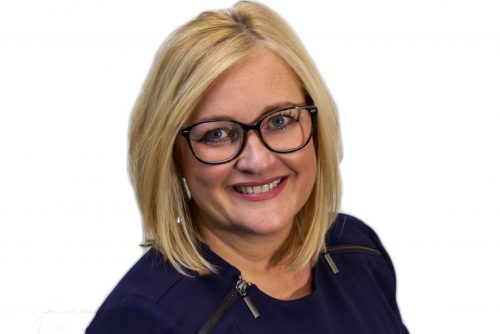 A North West housing association has been awarded G2 compliance status by the Regulator of Social Housing after being downgraded two years ago.
Livv Housing Group said it embarked on a 24-month journey with a focus on trust, safety and data to achieve the upgrade.
With a new leader at the helm in group chief executive Léann Hearne, a new chair and a new common purpose board with more than 150 years' combined experience, Livv Housing Group said it has undergone root-and-branch change over the past two years to ready the organisation for the next two decades.
Governance, fire safety and compliance led to the downgrade by the RSH from G1 compliant to G3 non-compliant in August 2018.
Livv said its focus on the first stage of its upgrade journey has gone beyond these aspects.
The upgrade was achieved at pace and with a full rebrand during the pandemic.
Changes include simplifying the structure and governance of the organisation to strengthen operational management and strategic objectives.
Six boards of the then First Ark Group have been collapsed into one common purpose, 12-strong skills-based board. This has created a unified approach and a line of sight across all assets and every penny spent to ensure value for money and efficiency of process.
The audit committee has been strengthened for additional scrutiny and a customer services committee added to further test the organisation.
In a marked step-change, the organisation dissolved the structure of the First Ark Group, which included social housing provider Knowsley Housing Trust as the regulated entity.
The move puts the parent Livv Housing Group as the entity regulated by the RSH.
It said this change was a reflection of the commitment to simplify governance arrangements and strengthen the purpose to get back to the core context – being a successful social housing provider.
In 2019, Livv brought forward a programme of Fire Risk Assessments for all communal properties, completing 100% of re-assessments in May of that year.
This approach has ensured Livv has taken into account the latest fire safety recommendations from its assessors, and as a result this has led the organisation to invest more than £5.5m in improving fire safety in communal properties since then.
Livv has also conducted its most detailed stock condition survey to date to understand the baseline health of its homes.
It has used this data to create a fully integrated property function underpinned by a new data system, C365, to enable evidence-led management of all compliance data, creating 'one truth' accuracy in turn.
All processes and procedures around compliance have been renewed including gas safety, electrical safety, asbestos safety, water safety and lift safety, made up of 83 statutory and non-statutory compliance modules.
Léann Hearne said: "Trust. Safety. Data. These three words are hugely powerful and have underpinned two years of change to get to G2 and to define a Livv that's both for, and of, the future.
"We've left no stone unturned to get to the strongest data and processes possible and with a change to a regulated parent, we've put our purpose back at the core of the business, a housing provider that focuses on positive impact and flourishing communities."
Philip Raw, chair of the board, added: "The speed with which Léann and her team have delivered such positive change, built relationships and instilled trust across the organisation and beyond is phenomenal.
"Charting the direction, not veering from it, having determination and staying focused on clear objectives has achieved the G2 upgrade at pace. The new skills-based board, with over 150 years of combined experience, acknowledged the past and with cohesion and collaboration we moved swiftly into working with the new executive team to make changes, with an intense focus on creating an organisation fit for the exciting future ahead."