People on the Move: Peninsula Group; Repic; Mayfly; PHX Training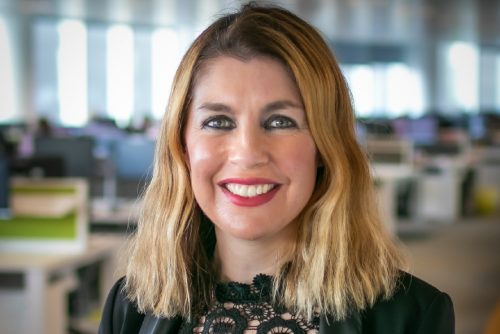 Manchester-based global employment law consultancy, Peninsula Group, has appointed Kate Palmer as HR advice and consultancy director. As a result of this appointment, Kate will now sit on the board of UK directors.
Kate joined the organisation nearly 20 years ago as a duty consultant. In that time, she has worked her way up significantly.
With full responsibility for the management and leadership of Peninsula's HR advice and consultancy departments, Kate is involved in all aspects of HR and employment law advice.
She develops Peninsula's expert HR advisors and ensures Peninsula's clients get the answers they need every time they call. Kate will also continue to play a pivotal role in building on Peninsula's outstanding reputation for super service and delivery to business owners throughout the UK.
Kate said: "I feel incredibly privileged and excited to be part of the leadership of Peninsula at such an exciting and challenging time.
"For the rest of this year and into 2021, we will be continuing to advance our super service and provide much-needed support and guidance to businesses in the pandemic.
"With new restrictions being announced daily, right now, it's tough to be a business owner. The legal changes are complex, and the long-term consequences of making a bad decision could be severe."
Founder and group managing director, Peter Done, said: "I'm pleased to announce Kate's appointment. Kate has been with the business for nearly 20 years, and her appointment and career progression show that through hard work, grit and determination, your efforts will not go unrewarded in the Peninsula Group.
"The breadth and depth of her expertise and experience will continue to make a significant contribution to our business, and I believe her passion for Peninsula will help us further develop and deliver our outstanding services for the benefit of business owners across the UK."
::
Repic, which claims to be the largest household waste electrical and electronics equipment (WEEE) producer compliance scheme in the UK, has further enhanced its producer member services with the appointment of Laura Crehan.
Laura joins the Bury-based compliance scheme in a newly-created account manager role and brings with her more than 17 years' experience in the WEEE sector. For the past 12 years Laura held various positions at Viridor, most recently as the unit manager at its WEEE and fridge recycling facility in St Helens.
Laura, from St Helens, has a background in sales, office management and commercial roles and participated in WEEE sector groups such as ICER and the AATF Forum.
Prior to managing the Viridor St Helens site, where she had a key role in achieving accreditation for the first WEEELABEX plant in the UK, Laura was responsible for all commercial aspects of the WEEE facility, which included looking after the service to Repic and, in turn, its members and local authority contracts.
Louise Grantham, Repic chief executive, said: "We are delighted to be able to announce Laura's appointment which sees us retain her extensive technical knowledge and experience within the WEEE sector.
"Laura brings strong operational expertise and understanding of the sector which will be a great asset to our compliance service delivery. She will help us in our objective to continuously improve the services we provide to our members."
Laura said: "I look forward to meeting and working with our members day-to-day to provide and deliver enhanced service, support and guidance to help them navigate the future challenges in WEEE recycling.
"Repic has long been at the forefront of shaping new legislation and guidance in an ever-changing and complex industry. I have admired their influence, longevity and work from an AATF perspective and look forward to lending my technical industry experience to my new colleagues as a member of the team."
::
Liverpool digital marketing agency Mayfly has appointed two new social media managers as it continues to expand its client services team.
Helen Smith has joined from internet software developer Angel Solutions and Anna Gribbin has moved from award-winning Liverpool salon Voodou, where she was head of social media.
In their new roles Anna and Helen will be responsible for managing social media campaigns for a range of Mayfly's SME ecommerce clients in the consumer lifestyle, food and drink and home improvement sectors.
This will involve both organic and paid social content, as part of wider digital marketing strategies designed to build brand loyalty and drive sales.
Director, Liam Patton, said: "The past few months have created new opportunities for ecommerce businesses and even more so for SMEs, which tend to be more agile with their marketing than large corporates.
"We've seen increased demand from both new and existing clients keen to reach larger and more fragmented audiences online and have expanded our team as a result of this.
"Helen and Anna bring with them a wealth of experience in engaging consumers in competitive sectors and are used to running highly active, fast-paced social media accounts."
In her previous role, Anna won 'Marketing Campaign of the Year' at the British Hairdressing Business Awards for a Facebook campaign that beat stiff competition nationwide.
In addition to managing social media and digital campaigns in her former role, Helen set up the popular Liverpool food and drink blog Wandering Liverpool, which gained thousands of followers in under two years.
The new recruits will combine a mix of home and office-based working, servicing clients from across Merseyside and nationwide.
::
North West training provider PHX Training has grown its senior team with the recruitment of two new department heads.
Becci Byers and Julie Torrance have joined the company, which has centres across Lancashire and Cumbria, as it continues to meet the growing challenge of helping people to reskill and find routes back to work.
Becci joins as a new head of work-based learning, while Julie takes up the role of head of employment and training services.
The hires come as PHX Training becomes more prominent in local communities to help people find routes back into work or education, in addition to helping businesses take on apprenticeships, apply for Kickstart funding, or access workplace learning.
PHX managing director, Briony Fawcett, said: "The jobs market at the moment is moving extremely quickly, as some sectors struggle and others grow. That can be difficult for some people who find themselves needing to reskill, or for employers who need to retrain their workforce or recruit new staff.
"Our expert staff can help people of all ages reskill to find their next job, or help bosses to train and grow their workforce to become more skilled. Both Julie and Becci add a tremendous wealth of experience to that growing team."
PHX delivers government-backed initiatives including adult skills, employability, apprenticeships and work-based learning. It has six training centres in Barrow, Carlisle, Workington, Morecambe, Preston and Blackpool.