More than 54,000 North West firms report significant financial distress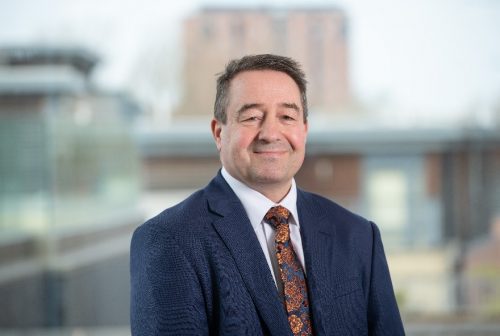 X

Register for free to receive latest news stories direct to your inbox
Register
The North West region saw a 15% surge in the number of firms operating under significant financial distress, despite unprecedented levels of government support, according to new data released today by Manchester-based insolvency specialist Begbies Traynor.
The latest Red Flag Alert data for the third quarter of 2020 has recorded a 15% year-on-year increase in the number of distressed firms in the region. Since the beginning of the pandemic in the UK an additional 6,554 have fallen into distress, bringing the total to 54,207.
Greater Manchester is now home to 22,783 troubled firms – a year-on-year increase of 15% from 19,756 – while the Merseyside region has 8,073 – up 17% from 6,872 at the same period last year.
High profile sectors of the North West regional economy took a battering in the third quarter of 2020.
Every single sector of the regional economy – 22 in total – analysed by Begbies Traynor saw the volume of distress rise at an average of six per cent.
As large swathes of the North West region enter the most severe level of lockdown measures, experts at Begbies Traynor warn of further pain ahead if directors don't take swift action.
The shuttering of hospitality venues and nightspots, combined with social restrictions, contributed to a 17% year-on-year increase – up from 1,651 firms to 1,929 – in significant financial distress in the bars and restaurants sector.
During the period of 'Eat Out to Help Out', the Government's campaign to support the sector, more than 100 more venues fell into significant distress with a six per cent rise on the previous quarter, from 1,826 to 1,929.
More than 1,000 gyms now teeter on the brink as the sports and health clubs sector saw a 15% increase, from 924 to 1,060.
The automotive sector has seen a 20% increase in distress as motorists reduce volumes of travel across the region, impacting motor retailers, repair shops and leasing firms.
The real estate and property sector, a key barometer of the local economy, saw a 24% increase in levels of distress, with 6,065 companies now in trouble.
Gary Lee, partner at Begbies Traynor in Manchester, said: "These figures are a stark reminder of the challenges business owners face in keeping their business afloat as we head into a period if tighter restrictions.
"Bars and restaurants, which are such an important part of the night-time economy in Manchester and Liverpool, continue to face serious pressure.
"This impacts not just larger chains such as Gourmet Burger Kitchen, who recently entered administration, and Pizza Express, who confirmed closures, but also family-owned, independent venues across our region who are fighting tooth and nail to survive.
"The lockdowns are not only taking their financial toll. The restrictions on gyms mean that more than 1,000 are at serious risk of going under which will obviously impact the health of people in our towns and cities."
Keith Tully, partner at Begbies Traynor in Liverpool, said: "The decisions that company directors in all business sectors take over the coming weeks will be critical to the survival of many firms across our region.
"In many cases company directors will need to restructure not only their finances but their operations and infrastructure to weather the "inter ahead.
"The window of opportunity business owners have to seek fresh options with creditors will shrink rapidly as we enter the latter stages of 2020."