Insolvency specialist in partnership deal for Rugby League World Cup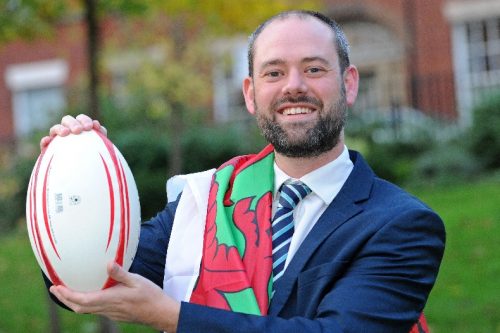 The Preston office of Manchester insolvency specialist Begbies Traynor has partnered with the Welsh national rugby league team.
It has joined Preston City Council and the University of Central Lancashire (UCLan) in partnering with the team to welcome them to the city for the 2021 Rugby League World Cup.
The tournament, which kicks off next October, will be based throughout England and Wales, with 32 teams from 21 nations taking part in 61 matches. The RLWC2021 is set to be a truly diverse event, with men's, women's, and wheelchair teams from across the world taking part.
Thanks to the support of local businesses, the Wales men's team will be calling Preston home for the duration of the tournament.
Ian McCulloch, partner at Begbies Traynor's Preston office, explained the decision to act as official home city partner for the tournament: "Having the Welsh national team choose Preston as their training base for the biggest Rugby League tournament of the year is a boon for the area as well as the team who will be able to benefit from the exceptional training facilities on offer in the city.
"Preston is a great city for the team to prepare for the upcoming World Cup and we are delighted to lend our support to this exciting international event.
"As an office, we are proud to be based in Preston, with the majority of our staff living in the city and close surrounding area. It is always great to be able to throw our weight behind an event which so greatly benefits the city and the local community."
He added: "We hope Preston's part in this major sporting event will help to engage the city who will no doubt throw their support around the team, as well as hopefully encouraging more young people to take up the sport."
Gareth Kear, chief executive at Wales Rugby League, said: "The Rugby League World Cup is a special tournament for many reasons and for me is the opportunity for nations from around the World to visit new places and enjoy the experience.
"That's exactly what Wales Rugby League will be doing whilst we are in camp in Preston. We want to understand the history of Preston and what makes business and the local residents tick, as well as share some of our Welsh traditions and heritage."