Our one-year support and recovery plan for tourism, hospitality and leisure in Greater Manchester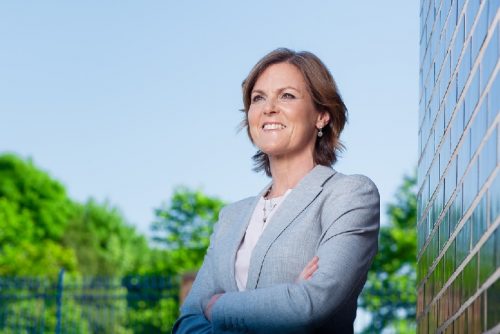 By Sheona Southern, Managing Director, Marketing Manchester, part of the Growth Company
In September I wrote about how Greater Manchester's tourism, hospitality and leisure sector has been severely impacted by the COVID-19 pandemic and how recovery would take significantly longer than other sectors, due to many of the key drivers for Greater Manchester's visitor markets remaining closed.
Since then we've been dealt additional challenges, such as the news that the Treasury will remove the option for international visitors to reclaim VAT on their spending, the 10pm curfew on hospitality business trading, targeted regional lockdown measures and now a second national lockdown, as well as glimmers of hope via measures announced in the Chancellor's Winter Economic Plan, the extension of the furlough scheme, and initiatives such as the Cultural Recovery Fund, which some venues in Greater Manchester have received support from.
Nonetheless, in my last piece I mentioned that Marketing Manchester, in partnership with senior leaders from the public and private sector across GM's tourism, hospitality and leisure sector – members of the GM Tourism Industry Emergency Response (TIER) group – have identified the strong response that is required to navigate the next year as we gradually rebuild towards recovery.
The one-year support and recovery plan for tourism, hospitality and leisure sector has been developed within the context of several wider strategic and recovery ambitions for GM, including the GMS Living with Covid Resilience Plan, GM's Local Industrial Strategy and our Internationalisation Strategy, all of which incorporate actions across the full extent of the sector including hospitality, leisure, sport, culture and the night time economy.
As the UK eventually emerges from the COVID-19 pandemic and faces a new global positioning outside the EU, here in GM there are still significant obstacles for the tourism, hospitality and leisure sector to overcome before we can work towards recovery.

The plan, therefore, outlines three areas that Marketing Manchester and its partners have been, and will continue, to deliver to support the sector:
We will continue to provide a regular programme of business advice and information to support the across GM – working with our colleagues in the Business Growth Hub and in consultation with the sector, we will to continue to create a programme of business support services specifically tailored to the current critical needs of tourism, hospitality and leisure businesses.
We will lobby for continued Government support – asking for extension of the business support arrangements put in place by Government, recognising the exceptional impact that the pandemic has had on GM.
We will ensure that GM's visitor economy is represented at a national level – we will go further to make more noise at a national level and work more closely with our national partners to make sure that GM's voice is heard.
Then, when the time is right to move towards recovery, the strategy suggests an additional five areas of focus:
We will build consumer confidence and profile for GM – our aim is to recover domestic business to pre-COVID-19 levels by December 2022 and international business by 2023, in line with VisitBritain estimates.
We will rebuild GM's international profile – working in collaboration with Manchester Airport, VisitBritain and our global partners, we will maximise our impact in strategic markets to bring back business to GM and win new business from new markets.
We will build back business visits and events – securing business in the short term and ensuring that measures are in place to maintain the medium-term business pipeline.
We will demonstrate how the visitor economy can support GM's wider strategic objectives – ensuring that visitor needs are included in programmes which may have residents as the primary focus.
And we will seek support for a more sustainable DMO structure – Destination Management Organisations like Marketing Manchester are also vulnerable, representing a further risk to the businesses who benefit from their activity.
Along with the TIER group, we at Marketing Manchester believe that the plan will help to ensure that GM's tourism, hospitality and leisure sector has a loud voice. A voice that is clear about what it needs and has a flexible plan to more forward when the time is right, to not only recover the sector to previous levels, but to also be best placed to compete globally for sustained growth into the future.
To view the full plan, 'Tourism, hospitality and leisure support and recovery plan for Greater Manchester: leading the industry through crisis and driving recovery', please click here.