Coronavirus business update: Latest news across the North West
Visitors to Bolton town centre can continue to enjoy free parking for another seven months.
A free two-hour parking offer was introduced in Summer to help struggling town centre businesses following the first COVID-19 lockdown.
Now Bolton Council has agreed to extend the free two-hour weekday, Saturday and Bank Holiday parking promotion until June 2021.
The offer will apply in 356 town centre pay and display bays and Bolton Market's car park.
Motorists still need to get a ticket for their parking, even though they will not need to pay for the first two hours, and failure to display a ticket could result in a parking fine.
Council chiefs have confirmed that free two-hour weekday parking at Octagon, Topp Way, and Deane Road NCP multi-storeys has also been extended.
And the all-day offer of free parking at NCP town centre multi-storey car parks at weekends and Bank Holidays will also continue until June.
Bolton Council's deputy leader, Cllr Martyn Cox, said: "The current national lockdown is having a major impact on our town centre businesses, many of which have been forced to close their doors to customers.
"As we hopefully emerge from these restrictions in early December, we hope more people will be able to safely return to Bolton town centre, and our other district centres.
"In the run up to Christmas we want people to enjoy everything that's on offer here in Bolton.
"A lot depends on what happens in the next few weeks. However, it will be a relief when our non-essential retail, our hospitality sector and other businesses can re-open again in the weeks leading up to Christmas.
"For many businesses, pre-Christmas trade is essential to their livelihood and it is important that we do all we can to give Bolton's traders a boost at this critical time.
"With this free parking offer we want to help our business community which has been hit hard by the pandemic. And we hope it will make it easier for our residents to come into town and support those local businesses.
"But we want to go further than the Christmas period and provide this support as we go into the New Year. With this in mind, we've taken the decision to extend the parking offer into next Summer."
::
Grant payments of £520,396 have already been received by 319 businesses since the 'Cheshire West COVID-19 Financial Support for Businesses' grant was launched on November 10.
More than 1,397 businesses have applied for the new grant and eligible businesses are encouraged to apply now.
Grants are focused on those businesses that cannot open or operate as normal during the national lockdown, and whose normal business model is, therefore, significantly affected by the lockdown regulations.
The council has produced a single application form for businesses which will establish if support is available from one of the four government grants:
Grants available for rateable businesses forced to close during the national lockdown;
Grants available to businesses affected by the national lockdown that are forced to close and are not eligible under the national lockdown scheme above;
Grants available for business affected by Tier Two (High Alert) restrictions;
Grants available for businesses mandated to close since March;
Businesses in hospitality, leisure and accommodation along with non-essential retail, personal care, sports facilities and mobile businesses could be eligible.
Cllr Carol Gahan, cabinet member for legal and finance, said: "We have started making payments to businesses straight away.
"As expected, we have a high volume of applications and will review each one as quickly as we can. If a decision can be made easily then we hope to let businesses know within five working days.
"However, there will be some applications that take longer, but we still hope to process these within ten working days."
Before completing the online application form please have the following details available: Business name, business address, business rate account number, company registration number (if applicable), VAT registration number (if applicable), business bank details (please be very careful entering the correct details), businesses without a rateable value that cannot open or operate as normal during the national lockdown, and whose normal business model is, therefore, significantly affected, will need to provide details of income and a business bank statement from September 1, 2020.
::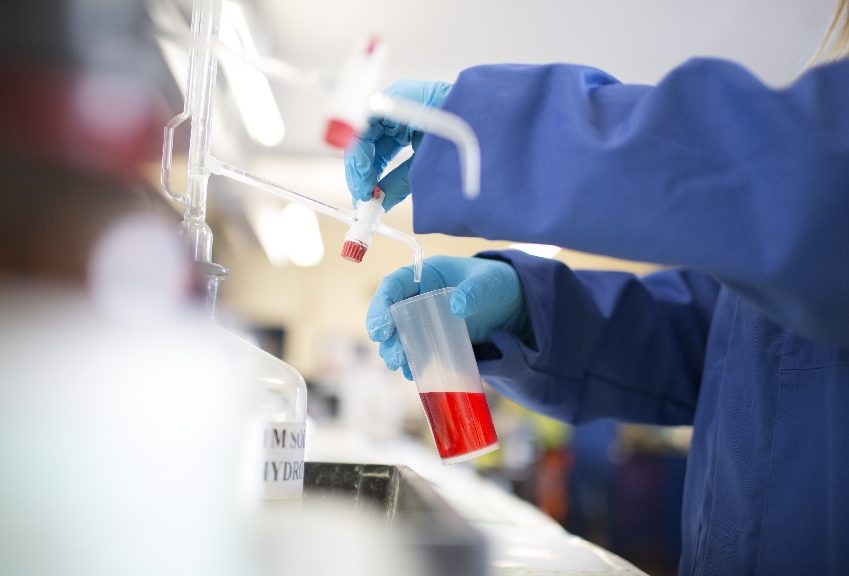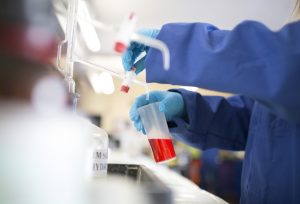 A Merseyside waste management company saw increased demand for its specialist clinical waste disposal services during the coronavirus lockdowns – and is poised to support a national vaccination programme.
CSG Recovery, based at Prescot, provides safe waste management, processing and disposal services, handling a wide range of hazardous and non-hazardous materials.
Greg Smith, technical and operations manager for CSG Recovery, said: "The scale of our facilities and our unique range of specialist chemical and physical waste processing operations enable us to accept waste streams that would be difficult for other companies to handle.
"This makes us a trusted partner for many healthcare and pharmaceutical customers, who know we can be relied upon to collect, transport and process hazardous waste safely.
"During the lockdowns we have continued to operate as an essential service, within a fully COVID-safe environment, sending healthcare waste for recovery in waste-to-energy power facilities.
"Plans for increased COVID-19 testing and, ultimately, a national vaccination programme, will generate a significant volume of clinical waste, including syringes and needles, as well as used PPE such as wipes, gloves and masks.
"As we already have a reputation for our work in this field, we are liaising with a number of healthcare organisations to deliver ongoing waste management support in this area."
::
Lancashire County Council has approved a £10m loan fund to attract inward investment in new and emerging growth sectors.
The fund is specifically aimed at companies who are addressing significant social and environmental challenges within the sectors of artificial intelligence and data, the ageing society, clean growth and the future modes of transport.
This newly-agreed loan fund will help Lancashire's offer to attract companies from these sectors to move into the county, which will help to create jobs for local people and economic growth.
County Councillor Michael Green, cabinet member for economic development, environment and planning, said: "There is a strong pipeline of potential investments, where proactive public sector support can work with the existing business base to find new partners and new technologies.
"The economic impact of the current COVID pandemic is increasing the shift in Lancashire's industrial base. It's therefore important for us to encourage more businesses to come here, which will assist with our economic recovery and create future growth. This is why we were keen to create this £10m fund to support these new growth sectors."
This new loan fund will sit alongside an existing wide-range of support such as the well-established Rosebud fund from Lancashire County Developments Limited, the county council's economic development company.