Architect appointed to £25m residential scheme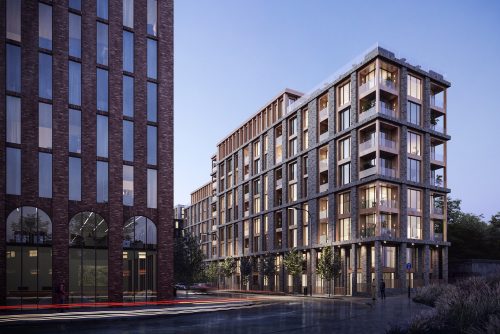 Caro Developments has appointed the Liverpool studio of architects Falconer Chester Hall to design its latest scheme in the city.
The developer recently won a keenly-contested bid to land the vacant development plot on Brassey Street behind Liverpool's popular Baltic Market and says the appointment means the £25m project will now move forward with pace.
"This is a key appointment and the project team is now taking shape," said Caro's managing director, Neil Carlyle.
"We're in discussions with other key professionals but are already progressing with our thoughts on the project design."
Planning consultancy Zerum has already been appointed and a wider announcement on the project team will be forthcoming, said Carlyle.
Project architect, Alastair Shepherd, says that site overlooks a small park on Gore Street to the rear and that he hopes to link it with the new scheme to ensure it is integrated with the wider neighbourhood.
"The scheme sits at the interface between the higher density of Baltic and the more suburban townscape to the south and east and how we unite the two in design terms will be a key measure of the scheme's success," said Shepherd.
No name has yet been chosen for the scheme, but Carlyle says the firm's ambition is to be on site "as early as possible" in 2021.
Caro is currently delivering 127 apartments at its Poets' Place development on Great Homer Street on the northern edge of Liverpool city centre.