Rochdale shopping centre to close its doors due to accelerated shift in retail habits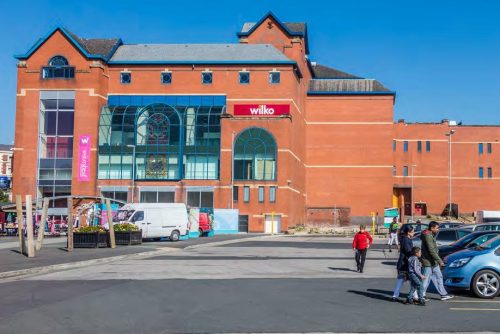 MCR Property Group has announced that the Wheatsheaf Shopping Centre in Rochdale will close to the public at the end of this lockdown period, and will not reopen.
The developer purchased the 163,000 sq ft retail complex in 2017 and has been operating it since with plans to repurpose the centre to attract fresh leisure, commercial and new retail operators to complement the existing occupiers.
However, the nationwide shift in shopping habits has changed the retail landscape with consumers choosing to shop online rather than visit town centres.
Furthermore, the ongoing coronavirus pandemic has expedited this migration from traditional shopping habits and the impacts on the retail sector have been significant.
Since re-opening after lockdown in June 2020, footfall has been tracking at an average of 45% down year-on-year and this lockdown will impact these figures further.
The centre has lost numerous key anchor tenant since 2017 – Rymans, Wilko's and in 2020 alone Argos, BrightHouse and Bargain Buys have vacated – and with New Look and Select in CVAs and Peacocks' proposed administration the financial viability of the centre is not sustainable.
MCR Property Group has informed all staff and is advising tenants of its difficult decision to close the centre in light of the current circumstances.
Charles Denby, at MCR Property Group, said: "Nationwide we continue to see a large number of retailers experiencing serious trading difficulties, and more are resorting to insolvency procedures to cut their rent bills.
"This year has been a surreal, once in a generation experience that will not be forgotten, with COVID directly accelerating the decline of high street retail and the move to online.
"When the change in shopping habits collides with reduced income, an excess of space, and cost structures that are simply no longer realistic, landlords have to take action.
"We understand the impact the closure of the Wheatsheaf Shopping Centre will have on our tenants and will assist where possible through this difficult time."
The Wheatsheaf Centre opened its doors in 1990, but prior to that the location has always been an important part of Rochdale's history.
Records show that the site was used by many businesses prior to becoming a shopping centre, including tea merchants called Tower Place as early as 1885 and dating from 1910 the Wheatsheaf site was a woollen mill, iron foundry and in 1976 The Famous Army stores, Cradock's footwear, Coombes footwear and the White Lion Hotel, to name a few, were all residents at this site.
The name Wheatsheaf Centre came about because of an area on the site known as the Wheatsheaf Court.
The mayor of Rochdale, Cllr Ronald Taylor, laid a foundation stone on September 29, 1988, and then two years later the centre was officially opened.