Exclusivity period for Wigan Athletic buyer extended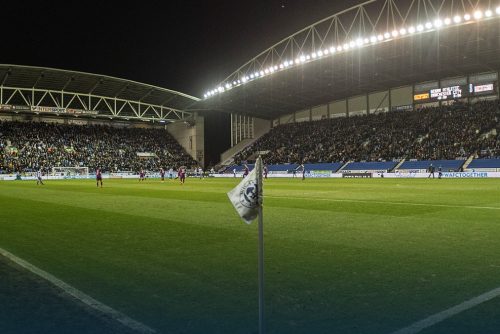 Joint administrators of Wigan Athletic FC said they have, again, extended the exclusivity period for the approved bidder.
They also revealed that the bidder has provided proof of funds to run the club for the next two seasons.
It follows progress made in their bid to sell the League One side to a Spanish buyer, which was first announced in September.
Last week the joint administrators from insolvency specialist Begbies Traynor said they were still waiting for the English Football League (EFL) to rubber stamp the proposed deal.
Their statement also added that the exclusivity period for the bidder had been extended.
Today, they issued a further update to Wigan fans, and club staff, outlining further progress over the intervening period.
They said: "We are pleased to report that substantial progress has been made with Wigan Council regarding the assignment of the lease.
"In addition, further discussions have taken place between the EFL, the bidder and ourselves and, in our opinion, all information requested of the bidders has been supplied including, but not limited to, proof of funds for the next two seasons.
"In the light of this progress, the exclusivity period, which expires today, has been extended.
"We now await a final answer from the EFL and no further comment will be made until that is received."
Following last week's bulletin by the joint administrators, the EFL issued its own statement that said it "remains committed to securing a long-term sustainable future for Wigan Athletic as soon as is practically possible and will continue to work practively with the administrators to achieve this aim".
When the joint administrators announced, on September 30, that they had secured a buyer for the club they said they would reveal the identity of the bidder once the deal was concluded.
However, TheBusinessDesk.com was able to exclusively reveal that the Spanish businessman on the verge of taking over the club is José Miguel Garrido Cristo.
Garrido Cristo has previously led two Spanish clubs, Albacete and Castellón, and has spent the past 18 months with small stakes, indirect involvement and takeover speculation linking him to several more.