Tech firm unveils plans to double workforce over next 12 months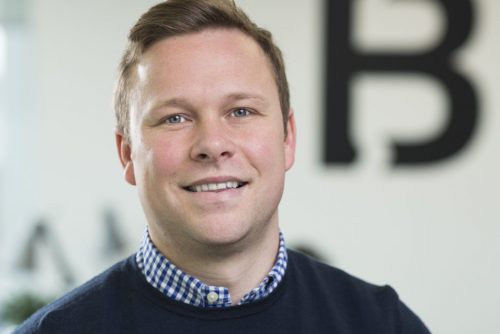 Manchester-based work tech firm Orka Technology Group is seeking to take on 30 staff over the next 12 months, effectively doubling its headcount.
It is also aiming to expand its product portfolio and enter international markets in the months and years to come.
The firm today rebranded its flagship product, Broadstone, a technology platform for hourly-paid workers, to Orka Work, as part of its expansion plans.
The rebrand will see Orka consolidate its three distinct products – Orka Pay, Orka Check, and now Orka Work – into one overarching brand with one mission, to make life easier for hourly workers and their employers.
The Orka Work 'Labour-as-a-Service' staffing platform enables people to find temporary employment in traditional, regulated industries such as security, cleaning and logistics.
It is currently used by around 50,000 people in the UK and counts G4S and ISS among its growing client base.
By rebranding the service and streamlining its entire offering to clients, the company hopes it can build on a strong period of recent growth for Orka Work.
The platform saw 150% year-on-year revenue growth in the third quarter of this year, reflecting the growing trend of businesses transitioning to more flexible working patterns in the wake of the pandemic.
Tom Pickersgill, co-founder and CEO of Orka, said: "The launch of Broadstone in 2016 brought a new way of working to the market that championed flexible employment.
"This rebrand is the natural evolution in the Orka journey and we hope it will help thousands more gain access to our products in the months ahead as businesses look to rebuild their workforce."
He added: "Our unique approach in the industry is based on simplicity – helping employers fill the roles they need and speeding up the time it takes to get people into work.
"The pandemic has sharpened our focus and made us more determined than ever to fundamentally redefine the way people find work and get paid."