Coronavirus business update: Latest news across the North West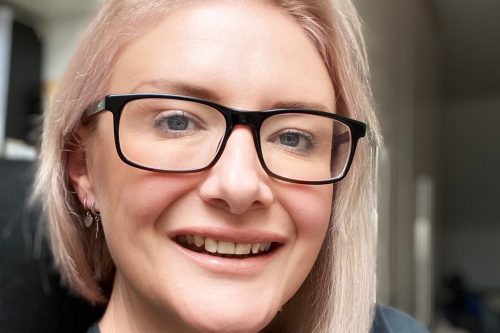 Social enterprise After the Storm has been set up by Nicola Green from Manchester and Verity Hart from Shropshire to help people overcome distress or anxiety caused by the pandemic.
They will connect people to services and resources that can support them through traumatic times.
The pair of entrepreneurs have known one another for two years. They are juggling this start-up venture alongside full-time work and family commitments, and have been working flat-out in recent months to turn their vision into a fully functioning one-stop shop for those that need help.
They have secured the support of Andy Lord, former CEO of Code Nation, who joins the start-up as an ambassador.
The enterprise aims to become the UK's most comprehensive and exhaustive resource of support staff, featuring practitioners as diverse as psychologists, hypnotherapists, relationship counsellors, life coaches to nutritionists.
Anyone struggling with mental health, addiction, bereavement, housing or financial worries, relationship breakdowns or just those looking to improve their wellbeing, lifestyle or fitness, will be able to research individuals, charities and organisations specifically designed to help them.
Nicola and Verity are supported by Carl Johnson, 42, from Manchester and Louise Welsby, 43 from Shropshire who are also founders. Carl consults over technology and supports on business strategy whilst Louise brings her wealth of marketing and communications experience to the team.
Verity Hart came up with the idea for After the Storm based on her own difficult life experiences. Her family has dealt with cancer, bereavement, alcohol addiction and bulimia, and throughout all of these traumatic times she's struggled to know where to turn and what information you can trust on the internet.
Nicola Green works full time in recruitment but she's committed to making a success of After the Storm as she knows all too well herself how hard it can be to overcome trauma. She said: "A good friend of mine died in a violent attack when I was studying at the University of Liverpool. His death really shook me up. More recently I lost a friend to suicide. Nothing can prepare you for that. But the right support can help you heal and recover."
The website – www.afterthe-storm.co.uk – will launch to the public on November 30.
The need for After the Storm couldn't be more urgent. The pandemic has caused economic, social and political chaos on a global scale.
In the UK, 8.4 million people (19% of all adults) are drinking at higher risk, which is an increase of 10.8% from February 2020. 39% of people are fearful about their mental health and a further 40% of people are fearful about their household's financial position. Christmas will make many people's worries feel more acute. As the situation worsens weekly, many of the traditional routes to support services have been cut back at a time when they are overwhelmed."
Nicola said: "There's no one single solution out there for everyone. People's needs will be complex and inter-related and that's why we're committed to having as broad a range of expertise listed on our platform as possible."
Verity added: "We have really ambitious plans to grow After the Storm into the largest scale resource for people that need help. For this to happen we need practitioners to register their details on the site. It's free to sign up, and we'll act as a connector between their business and potential clients, so it's a great way for support providers to market their services. We're more than a directory, however. The site will be a hub of engaging and informative content that will motivate and inspire people to begin the healing process."
::
Trafford residents are set to receive 4,000 sets of personal protective equipment (PPE) thanks to Trafford Housing Trust and Trafford Council.
The Trust was awarded a £40,000 grant by the council to support infection control within the community, and this has funded kits containing reusable face masks, hand wash and sanitiser. The sets are being given to the most vulnerable people in the borough.
Fran Gudger, head of independent living at Trafford Housing Trust, said: "This year has already been incredibly challenging, so as we continue with the second lockdown it is essential that the people who need it most get some protection against this awful pandemic.
"Winter is also when we find people become more socially isolated, especially the elderly and vulnerable. Thanks to the virus this will be particularly difficult this year, so it is vital we provide support and services wherever we can."
Cllr Jo Harding, Trafford Council's executive member for adult services, said: "It's really positive that we've been able to work in partnership with Trafford Housing Trust. Our priority is to support our residents when they need it and, thanks to the grant, more residents can stay safe and connected, and remain independent in their own homes, while the risk of infection will be reduced."
The kits are being delivered to vulnerable groups via a number of different community groups and organisations, including British Red Cross, The Carers Centre, local schools, Discharge Lounges and The Care Navigators.
::
Cheshire East Council has launched several new grant schemes to support businesses, which are now open to applicants.
The schemes are available to apply for through a single, simplified form which aims to assess Cheshire East businesses for several government grants on offer, thus maximising the council's reach to businesses.
There are three local restrictions support grants from government and a single additional support grant being provided on a discretionary basis from Cheshire East Council, in response to the second lockdown announcement last month. Find out more details and apply via www.cheshireeast.gov.uk/covidbusinessrates
Cllr Nick Mannion, cabinet member for environment and regeneration, said: "These schemes are tailored for a wide range of businesses with diverse priorities, that have been heavily impacted by COVID-19. Hospitality and leisure facilities, impinged by local tier levels are eligible for the Government's Local Restrictions Support Grants on offer, to help boost recovery.
"Business rates relief customers who were required to close on 5 November, including non-essential retail, grassroots sport and salon services are also encouraged to apply. In addition, the council has £7.6m to allocate on a discretionary basis before March 2022. Local businesses are resilient, but they can only survive with our help by taking advantage and pursuing the funding options that are available."
Cheshire East Council is required to make payments in line with government guidance and all applications submitted, with adequate supporting information, will be considered in order of receipt.
For more information and details of other business support available, visit: www.cheshireeast.gov.uk/business-support-covid-19-coronavirus.aspx
::
This week, Manchester-based health and wellbeing provider, Health Assured, is exclusively offering NHS staff free wellbeing webinars to support them as they deal with the second wave of coronavirus as well as annual Winter pressures.
Health Assured currently supports 50 NHS trusts and is always looking for new ways to help support NHS staff as they work tirelessly to protect the health of the nation throughout the COVID pandemic. The organisation hopes that the live wellbeing webinars will provide staff with some much-needed advice which they can use positively in their lives and give them a healthy advantage in the coming months.
The webinars will be delivered via Zoom, and users will just need a Zoom-capable device to access them. Each webinar is expertly crafted by Health Assured's team of in-house specialists, and guest speakers. Discussion topics include mindfulness, resilience, trauma awareness and the importance of sleep.
David Price, Health Assured CEO, said: "During this stressful and uncertain time, NHS staff have been facing enormous challenges while also trying to maintain their mental health and wellbeing. We want to do all we can to support them through these difficult times, and we hope these innovative wellbeing webinars will provide some essential help.
"The task the NHS is currently facing is daunting on every front, but it's critical to their health, their patients and our country that their wellbeing is taken care of."