Pet care group says it has much to look forward to in upbeat interim report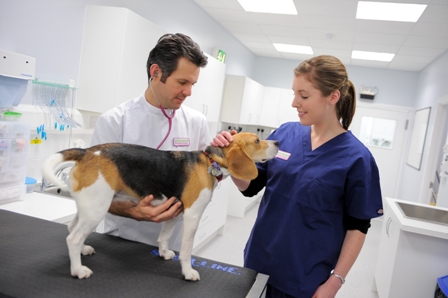 Cheshire-based Pets at Home delivered an upbeat half year report today.
The Handforth pet care group reported revenues of £574.4m for the 28 week period to October 8, compared with £546.3m the previous year, and the pre-tax profit of £38.9m was up against £34m last year.
The interim dividend per share of 2.5p has been maintained from the prior year.
The group said the sustained strength in performance it saw across both its retail and veterinary operations during the second quarter has continued into the third quarter, and it continues to take market share across all channels.
While the business is less seasonally-dependent than many other retailers, the final quarter last year included an exceptional period of brought forward demand, ahead of national lockdown across the UK.
Furthermore, COVID-19 continues to create a number of material uncertainties around the near-term trading environment, from a potential escalation of current restrictions on a national level, to reversion to a tiered system of localised restrictions.
The business remains an "essential" retailer and has adapted operations well to be able to continue providing pet care to customers with minimal disruption.
At this stage, absent of any escalation of restrictions, or other significant disruption to operations, the group anticipates full-year underlying pre-tax profit will be in line with the prior year, with the estimated financial impact of the pandemic not fully offset by this year's business rates relief.
Group chief executive, Peter Pritchard, said: "In spite of the ongoing and wide-ranging impact of COVID-19, there is much to be optimistic about.
"The market in which we operate remains resilient, with recent changes to our work and leisure patterns supporting rising levels of pet ownership, a good proxy for future growth in both the underlying market and our business.
"We adapted our operations rapidly post the onset of the pandemic, and our focus on customer acquisition is underpinning market share gains across all channels and strong growth in our VIP and Puppy and Kitten clubs, thereby increasing the long-term opportunity of using data-driven, joined-up solutions across our range of products and services to drive customer share of wallet and lifetime value."
He added: "We are introducing new ways to meet our customers' needs across all channels, making pet care as affordable, convenient, engaging and flexible as possible, and our customer-centric pet care platform, underpinned by the most extensive and unique proprietary pet dataset in the UK and a true omnichannel backbone, provides us with significant competitive advantages.
"There is much to be proud of over the last six months and much to look forward to in equal measure.
"While we will continue to remain focused and agile in our execution, we are, more than ever, confident in the resilience and longevity of our pet care platform."