Civic leaders in last-minute appeal to Prime Minister over pandemic tiers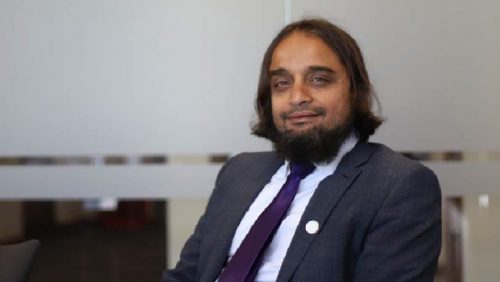 North West civic leaders have contacted Prime Minister Boris Johnson with impassioned pleas ahead of the Government's decision on what pandemic tiers different parts of the country will face when it emerges from national lockdown next week.
Blackpool's Director of Public Health is urging the Government to acknowledge the significant improvements in bringing down coronavirus infection rates – and move the town into Tier Two status when the national lockdown ends on December 2.
Ahead of tonight's (November 25) Cabinet deliberations on what will happen to areas post-lockdown, Dr Arif Rajpura stated that after weeks of Tier Two, Tier Three and national lockdown restrictions, Blackpool's figures have shown a dramatic improvement.
Latest infection rates per 100,000 population now stand at 210, a consistent and sustained decline over recent weeks and below the national average. The percentage of positive tests has fallen to 8.2%, and infection rates in the over-60s have also fallen to 230 per 100,000 population.
Dr Rajpura said that a return to Tier Three status on December 2, would be "wholly inappropriate" given the scale of the improvements that had been made and the need to protect the local economy from irreparable damage.
He said Blackpool had achieved that improvement through a number of measures including:
Increased testing and the provision of testing sites to the north and south of the resort.
Extensive engagement with the local community and strong communication with residents and visitors to bring down infection rates.
Ongoing support for local businesses, particularly in the tourism sector, to ensure they were COVID-safe and complying with all regulations.
The early adoption of an army of COVID marshals to provide on-the-ground support to businesses and help manage social distancing and queuing arrangements.
Dr Rajpura said: "Our infection rates had already started to fall prior to the introduction of the national lockdown and have continued to do so since.
"Given the scale of the improvements we have made, we firmly believe Blackpool should be moved into Tier Two given that the new version of these restrictions has been strengthened. By doing so, it would enable us to continue to drive down infection rates while keeping key elements of our local economy open."
He added: "A return to Tier Three would be wholly inappropriate at this point and risks doing untold and irreparable damage to an economy that is already suffering the consequences of months of restrictions. Lasting damage to our economy will seriously impact on our businesses and people's livelihoods and that will ultimately damage health in the long-term."
Meanwhile, Lancashire's leaders have submitted a proposal to the Government to divide the county into two different tiers when the current lockdown ends next week.
Following discussions this morning by council leaders from across the county, a request has been made for Hyndburn, Rossendale, Burnley, Pendle and Preston to go into Tier Three restrictions.
It is then proposed that the rest of the county, Fylde, Wyre, Lancaster, Chorley, South Ribble, Ribble Valley and West Lancashire, would go into Tier Two.
The final decision on which tiers areas will go into is to be made by the Government, but it has been indicated they will take into account local requests from political leaders.
Shaun Turner, cabinet member for health and wellbeing at Lancashire County Council, said: "We hope that the Government will take into consideration our proposals for the tier system in Lancashire.
"This morning's meeting was very productive, and showed how united the county is in the face of this pandemic.
"We are seeing rates reduce across almost all parts of the county and that is down to the hard work and sacrifices of our residents. I can only thank everyone for playing their part.
"With lower rates we believe it is appropriate for some parts of the county to go into Tier Two, and hope it will be very soon before they are joined by the rest of the county.
"We can all still play our part in helping to reduce the spread and protect each other, and ensure the rate falls even further to allow us all into Tier One.
"I would urge people to continue to follow the Hands, Face, Space guidance.
"People are also advised to stay at home and self-isolate if they're showing symptoms, and please get tested so that we can help to reduce the spread."