Bodycote announces further rounds of redundancies due to pandemic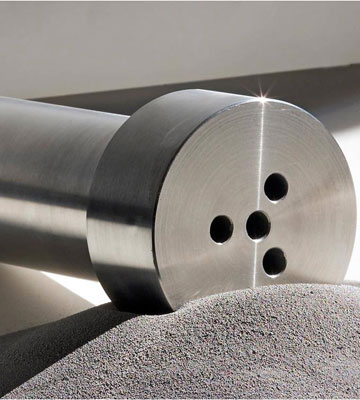 Bodycote, the Macclesfield-based provider of heat treatment and specialist thermal processing services, is axing a further 100 jobs, with more to follow next year.
In a trading update covering the four month period to October 31, the group said it would have to cut more jobs following a first half restructuring due to the impact of coronavirus which resulted in a reduction of 951 jobs, mainly in its AGI division, taking Bodycote's overall headcount to 4,813.
However, it announced today that once the restructuring announced in the first half has been fully completed, headcount will be reduced by a further 100 full-time equivalent roles.
And it warned that further cuts are inevitable. It said expectation are that the civil aerospace market will remain near the current low levels for at least the next 18 months which provides the group with the opportunity to consolidate its ADE footprint into fewer, larger facilities.
It said: "There will, therefore, be a further restructuring programme, similar to the programme already announced in the first half, but which will be more focused on our ADE business. We will provide further details with our full year results in March."
The group said its actions will ensure that a stronger Bodycote will emerge as the global economy recovers.
Overall, it said profitability has held up relatively well in light of the significant drop in revenues.
Group revenue for the period was £193.6m, 20% lower than last year. This represents a recovery from the 28% decline in constant currency revenues in the second quarter when the COVID-19 related downturn was at its peak.
Group revenue for the 10 months to October 31, 2020, was £500.3m, 18% down on last year.
Underlying cash flows in the period remained strong, although, as revenue recovered from the low levels in the second quarter and trade receivables correspondingly increased, there was an element of unwinding of the working capital benefit that had such a positive impact on cash flows in the first half.
Accordingly, with the payment of the deferred 2019 dividend in September (£25.1m) and around £4m expenditure associated with the restructuring programme in the period, net debt, excluding lease liabilities, at October 31, 2020 was £46.6m, compared with net debt of £23.6m at June 30, 2020.
The board has also approved the payment of an interim dividend for 2020 of 6.0p per share, which will cost the company £11.4m.
Looking ahead, the group said its AGI business has recovered strongly from the steep revenue declines that it saw in the second quarter.
The ADE business remains under pressure, given the scale of the impact on revenues.
Bodycote said: "We are taking necessary actions to improve the business in the short term, while protecting our ability to take advantage of the upturn when it comes.
"Through these actions, we continue to reinforce the long-term quality of this business and remain confident that it will deliver strong margins as the civil aerospace market recovers."