Business advice specialist creates joint venture to identify acquisitions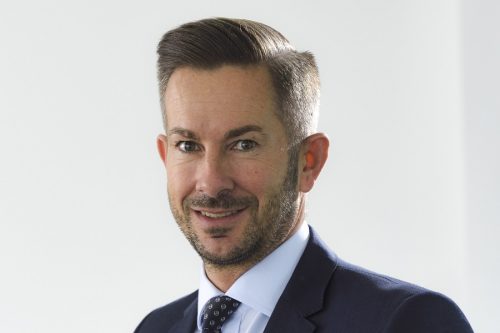 Bolton-based K3 Capital Group has entered into a joint venture arrangement to expand its business services offering to SMEs.
K3, a multi-disciplinary professional services firm providing advisory services, embarked on an acquisition strategy in 2020 which resulted in the successful acquisitions of randd and Quantuma.
As part of that process, the company employed Stephen Crossley, an experienced specialist recruiter and head-hunter to 'market map' both the niche tax and the corporate recovery markets so they could identify and make contact with the most appropriate targets.
K3 was so impressed with the service received and how effectively it unearthed the acquisition targets that it has now invested in a joint venture with Stephen Crossley and set up a new company, Market Mapping, to provide this service for UK, overseas and private equity companies looking to make off-market acquisitions in the UK SME market.
Under the terms of the agreement K3 will own 40% of Market Mapping's issued share capital with an option to acquire the remaining 60% on May 31, 2024.
Consideration for 40% of Market Mapping's issued share capital will be determined by certain financial performance hurdles as at May 31, 2024, and the balance of 20% payable by way of an earn out, also based on achieving certain financial performance over the three years ending May 31, 2025, 2026 and 2027.
The 60% consideration, should the option be exercised, shall be payable through a mixture of cash and shares in the company.
Market Mapping began trading this month (November) and has already secured its first assignment with a public company.
Furthermore, it has been notified that Mike Keyse, founder of randd, purchased a further 149,535 ordinary shares of one penny each in the company, taking his total beneficial interest to 921,850 shares – representing 1.3% of the company's current issued share capital – demonstrating his confidence in the strategy of the enlarged group.
John Rigby, K3's chief executive, said: "We received a very impressive service from Steve Crossley at the time of the randd and Quantuma acquisitions and were cognisant of the benefit this service would have to our wider client base and other PLC's, corporates, PE houses and family offices.
"We are delighted that Steve has agreed to work with us in developing the Market Mapping business through this joint venture arrangement.
"This joint venture reinforces our strategy to build a wider group of growing and complementary professional services businesses to UK SME's and we believe there will be significant opportunities to cross sell this service into our various business divisions."