People on the Move: Made Tech; Sigma; Havas Media Manchester; LSH; Venmore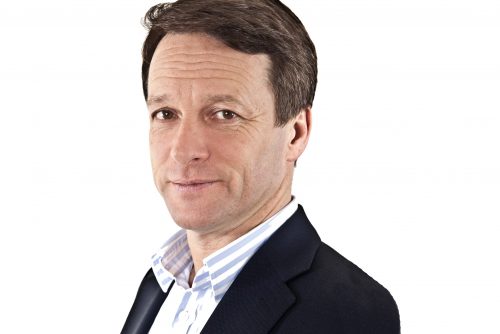 Made Tech, the public sector technology and delivery expert, continues to strengthen its senior management team to support its expansion across the North of England with the addition of experienced Manchester-based corporate finance specialist Pete Wild as its new chief financial officer.
The company, which provides digital, data and technology services across the UK, is currently pursuing a regionalisation strategy to support public sector organisations' operations outside the capital and has already opened offices in Manchester, Bristol and Swansea.
Made Tech has a particular focus on the Northern Powerhouse region and following the opening of its Manchester office is currently targeting establishing a new base in Newcastle in 2021.
To support this strategy, Made Tech will benefit from Pete Wild's knowledge of the Northern market and his extensive experience of working with scale up businesses.
Pete is best known in the business community for being part of Goldman Sachs' 10,000 Small Business programme, where he delivered finance sessions at Oxford University to growing SME firms, and for being a judge on CNBC business TV show, 'Pop Up Start Up'.
Having held the role of finance director of a software group and a number of owner-managed businesses, Pete has spent the past decade consulting with high growth companies, all of which will be beneficial to Made Tech's continuing scale up ambitions.
Rory MacDonald, CEO at Made Tech, said: "Pete will play an instrumental role in supporting our continued expansion into the North of England. We are building on our initial presence in the Manchester market, increasing our relationships with public sector bodies based in and around the city, and are confident we can extend our reach right across the Northern Powerhouse region.
"With the Government's levelling up agenda, alongside the established public sector organisations across the UK, and our expertise of providing effective solutions to customers, this is an exciting time to be part of Made Tech and we are pleased to have Pete as part of our management team."
Pete Wild said: "Having met Rory on the Goldman Sachs' 10,000 Small Businesses programme I was fascinated by his passion and mission to bring innovative, entrepreneurial tech solutions to the public sector, particularly in the North of England, which holds real potential for the company.
"Made Tech is on a real growth trajectory and I am really pleased to be on board and be part of the next stage of their journey."
::
Sigma, the Private Rental Sector residential development and urban regeneration specialist, has appointed Niamh Waldron as ESG (environmental, social, and corporate governance) manager.
Niamh will serve as the company's primary point of contact for all ESG matters, and, working with the board, will lead the ongoing formulation of the company's policy and strategy in this area.
Her primary focus will be on the continuing formalisation, expansion and improvement of the company's existing ESG activities. Her role will also encompass all areas of ESG activity relating to The PRS REIT plc. Sigma, which has a Manchester office, in investment advisor to Manchester-based PRS REIT.
Niamh is an education professional with more than 30 years' experience in management and leadership roles. She has high-level experience in policy-setting, review and development, with particular expertise in engaging with national reporting frameworks and regulatory bodies.
Graham Barnet, Sigma Capital Group chief executive, said: "I am delighted to welcome Niamh to Sigma. We are deeply committed to ensuring that Sigma delivers environmental and social good through its activities, and this appointment will allow us to further develop our goals both for Sigma and the PRS REIT."
::
Havas Media Manchester has appointed James Reddington to the newly-created role of managing partner.
Reddington joins the agency following nearly 24 years at Carat Manchester, where he was group business director, overseeing clients including Barratt Homes, Manchester Airports Group and Greggs.
In his new role Reddington will provide additional client leadership across the agency's BBC business, ensuring the continued delivery of best-in-class planning and client service.
He will report to Stuart Lunn, managing director Havas Media Manchester, and will lead a team of 12 people.
Stuart Lunn said: "James is someone I've known and admired for a long time, who is also very well regarded in the industry. He brings a deep understanding of what it takes to deliver top class servicing, as well as being a great cultural fit for us as someone who wants to make a meaningful difference to our clients' business, and our own.
"I'm excited to see him join Havas Media Manchester, in what is a further demonstration of our appetite for, and commitment to, disrupting the media landscape in the region."
James Reddington said: "The opportunity to help grow Havas Media Manchester and to support on the BBC business is exactly the sort of challenge I was looking for after nearly 24 years in my previous role. I can't wait to get started."
::
Property consultancy Lambert Smith Hampton (LSH) has appointed Damian Masters as head of development in its Manchester-based planning, development and regeneration (PDR) team.
Damian has overall responsibility for the firm's development consultancy offering across the North West, working with Paul Shuker who is head of planning for the Manchester office.
With more than 25 years' experience in the property industry, Damian started his career at Storey Sons & Parker, now part of LSH, as well as spending time at Deloitte Real Estate, Avison Young and Capita.
He has a strong track record of advising local authorities, developers, investors, occupiers and land promoters on all aspects of the development lifecycle, including viability assessments, s106 negotiations and procurement advice.
Damian said: "LSH is a well-respected brand nationally and across the North and there is an opportunity to build on this and really drive the development consultancy offering forward with past, current and new clients. I'm grateful for the opportunity and very much looking forward to working with the wider-LSH team."
Steve Norris, national head of PDR at LSH, said: "The UK is about to enter a major development cycle under the Government's 'build, build, build' strategy and LSH is playing a leading role in planning and supporting the delivery of new residential and mixed use development.
"Damian has a strong track record in advising on major development and regeneration schemes which will bring a valuable extra dynamic to our planning, development and regeneration offering across the North and North West, and nationally. We are excited to have him join the team."
He added: "Damian is replacing Simon Turner, the former head of PDR in Manchester, who is leaving us to join one of our clients – Homes England – as part of the 'Garden Communities High Growth & New Settlements' team. On behalf of LSH, I would also like to take this opportunity to thank Simon for his hard work and dedication to LSH over the past five years.
"I wish him every success in his new role and we look forward to working with him and Homes England in the near future."
::
After joining Liverpool-based property firm Venmore in August this year as assistant branch manager, Colin Onborg has made a mark in group's 170-year history by being promoted in record time of just three months.
Colin said: "I'm excited to start my new role as Venmore's branch manager. We already have a great team here and my aim is to make sure we are providing excellent customer service to all of our clients daily, whilst becoming the agent of choice for homeowners thinking about moving in the local area."
The news comes just over a month after the group appointed a new chief executive, Mark Russell, who was also promoted internally after joining the company six years prior.
With a core focus on great company culture and a strong emphasis on promoting from within, Mark said: "In a short space of time Colin has displayed his experience and passion for hard work, always putting client care first. Colin possesses the experience and skills required to lead from the front and this natural progression to leading Venmore is one he will excel in."
Despite what has been a challenging year for businesses, The Venmore Group has navigated through to emerge with successful results. Colin's promotion is the latest news in a long line of achievements for the company, including a move to a multimillion-pound waterfront office.
The Venmore Group is one of the North West's largest group of independent estate agents with three brands across Wirral, Liverpool and Southport, including Venmores, Bradshaw, Farnham & Lea and Ball & Percival, and five additional services including auction, commercial, surveys and lettings.