IT company wins UK industry award for Cloud Compliance Software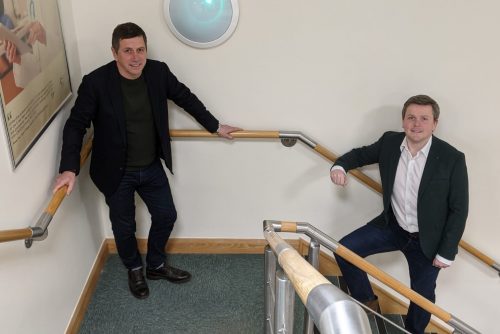 We are pleased to announce C365Cloud have been awarded 'Cloud Innovation Provider of the Year' at the UK IT Industry Awards for Technology Excellence.
The UK IT Industry Awards are the largest and most well-known event in the technology industry calendar, owned and operated by BCS, The Chartered Institute for IT and Computing.
The company, established in 2010, provides a cloud-based compliance management system to private and public sector organisations across the country.
C365Cloud is a compliance management system designed to help organisations audit, manage and improve their levels of statutory compliance. Being cloud hosted, it replaces paper-based forms and spreadsheets, helping eliminate problems resulting from human error and double data handling, while its full trail of audit actions also puts clients in a legally defensible position should any questions arise.
Their software currently helps to manage a million properties, with 100,000 registered users, saving their 270 customers around £2.6m a year. They currently offer over 100 modules covering fire risk, gas, asbestos, electric, legionella, LOLER, Accident and Incident Reporting, CQC Assurance, E-Log books and health, safety and wellbeing management.
All of these can be accessed and managed using the C365 BIM tool ensuring data is both accurate and readily available.
They have also developed an innovative Saas bespoke mobile forms application, which utilises features such as bar-code scanning to manage unique assets, auto population to ensure absolute accuracy, photo annotation, offline caching, geo location and inbuilt intelligent skip logic.
This allows documentation to be uploaded straight to the system from on-site mobile devices, where live dashboards provide an overview of outstanding actions and risks.
C365Cloud had to compete against tough opposition, being one of eight contenders who were shortlisted for this prestigious award in the 'Technology Excellence' category.
This category focuses on the use of new technology to assist customers and achieve commercial success.
The application included numerous questions about how their cloud-based software management system provides innovative benefits. There was also a demonstration of the software to a board of selectors, followed by a rigorous question and answer session.
C365Cloud were able to demonstrate success they have achieved throughout the past year, gaining customers in new sectors, even throughout a global pandemic.
They currently have customers across a number of sectors including retail, housing, healthcare, council, university and nuclear.
Notable clients include The Co-op Group, Heineken UK, Bupa UK, Marston's PLC, Sainsbury's and The Riverside Group.
Keiron Gavaghan, Head of Sales and Marketing said: "This national award is a great accolade for our company, that has achieved so much in the past 10 years. We have grown over the years and now have a team of 50 dedicated and committed colleagues.
"It was clear during the presentation that the judges recognised the innovative way C365Cloud had developed new solutions to mitigate risk and help organisations maximise the benefits of BIM to ensure compliance.
"We have adapted to new ways of working, doing everything remotely and online, but have still managed to secure new clients during the lockdown period."
C365Cloud would like to thank Jenny Hill and Wakefield Council, along with their committed customers for their continued support, as without them their success would not be possible.
Find out more on our business profile on The Business Desk.