People on the Move: PZ Cussons; Aaron & Partners; Hope Capital; Teledata; Potter Rees Dolan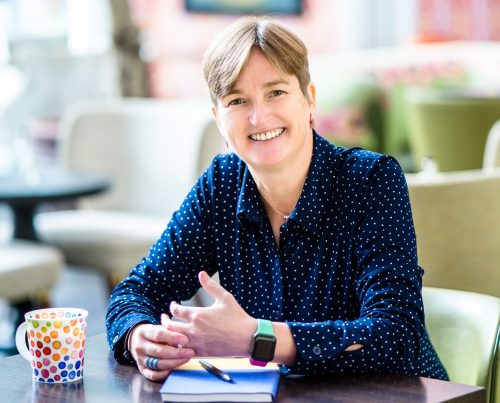 PZ Cussons, the Manchester-based consumer products group, has announced that Sarah Pollard will become chief financial officer and a member of the board of directors with effect from January 4, 2021.
Sarah joins from Nomad Foods, a European frozen food company, where she most recently served as deputy chief financial officer of the Nomad Group, responsible for all corporate finance functions.
She is a Chartered Management Accountant and prior to Nomad Foods she held senior finance positions in Diageo, Tesco and Unilever and brings with her a deep understanding of the consumer goods industry.
Alan Bergin, currently interim chief financial officer, will continue in his current role until January and then through a handover period.
Caroline Silver, chair of PZ Cussons, said: "We are excited to welcome Sarah to PZ Cussons. She will be an excellent addition to the executive team and brings a breadth and depth of experience in the consumer goods sector that will be highly valuable to the company."
Jonathan Myers, PZ Cussons chief executive, said: "I would like to thank Alan for the significant impact he has had on the business during his tenure both before my arrival and during my time as chief executive officer. His professionalism, energy and support have helped steer PZ Cussons through very challenging times.
"I welcome Sarah to the company who joins the business at an exciting phase in its development, and look forward to working closely with her to continue PZ Cussons' progress and growth."
::
Chester-based legal practice Aaron & Partners has added to its new international department with the appointment of two new employment law partners.
Ikram Malik joins the firm as a specialist in business immigration law with more than 14 years' experience. His appointment will support clients that recruit overseas workers, with Ikram bringing a strong understanding of the complexities of corporate immigration and sponsor licence applications to the firm.
His specialist knowledge will see him play a leading role in Aaron's International – the law firm's recently-launched department designed to help businesses and private clients manage the Brexit transition.
Joining Ikram is partner Adam Haines, an experienced employment law solicitor who is returning to the firm after working at top Manchester legal practice, Knights.
Adam has extensive experience in the private sector and has advised businesses of all sizes, handling many high value and complex claims. He will now be based out of the firm's Manchester office following increased demand from clients in the area.
Helen Watson, partner and head of employment law at Aaron & Partners, said: "With the end of the Brexit transition period fast approaching, and the coronavirus pandemic still impacting all aspects of employment law, we identified a need for the specialist services that both Ikram and Adam can provide to clients.
"Ikram's appointment is significant for Aaron & Partners and his extensive knowledge of business immigration law will be a huge asset to us, further strengthening the internationally-focused employment services we can offer to our clients.
"It's also a pleasure to welcome Adam back to the team and his wide-ranging experience will, without doubt, boost our employment team in Manchester. His appointment reflects the increasing demand we are seeing from commercial clients in the region.
"Both Ikram and Adam are high calibre additions to the team and will ensure we can continue to provide the expert support our clients require during this challenging period."
::
Hope Capital has announced the appointment of Emily Crowe as PR and social media executive and Kevin Broughton as graphic and web designer to join its marketing team.
The specialist short-term lender has experienced an extremely successful period, with significant growth in enquiries and completions since the easing of the first lockdown.
As a result, Liverpool-based Hope Capital has recruited Emily and Kevin to continue with the company's expansion strategy and to help raise brand and product awareness to brokers and borrowers.
Prior to working at Hope Capital, Emily worked at a leading PR agency, with clients from a diverse range of sectors. Emily has also achieved a first-class honours degree in Public Relations and Media Studies and is currently studying a Digital Marketing MSc, to build on her current skills and knowledge of the industry.
In her new role, Emily will develop, implement and manage the positive image of Hope Capital, as well as communicate key messages to stakeholders within the industry. In addition, Emily will also oversee the company's social media accounts, producing compelling content, engaging with brokers and clients and promoting the overall business.
Emily said: "I am really excited to be appointed to the role. The skills and expertise of the team, coupled with their passion and motivation, is excellent and I look forward to supporting the company in the future as we continue to go from strength to strength."
Kevin is joining with a wealth of experience after previously working in graphic design and web development for more than 20 years.
At Hope Capital, Kevin will manage graphic design and web development projects, ensuring deadlines are met within the fast-paced working environment.
He said: "My approach to each new design project is to create the most aesthetically appealing, professional work within the solid parameters of functionality, usability and accessibility.
"I'm really pleased to be joining the team and am looking forward to bringing my skills, expertise and energy to the table."
The announcement of Emily and Kevin joining the team follows the appointment of Keiran Holmes and Mike Watson, who joined Hope Capital in September to strengthen the underwriting team. In addition, Hope Capital also kick-started an apprenticeship scheme in September and welcomed two new apprentices, Jade Thompson and Elle Hazlett, to futureproof its growing business.
::
Manchester cloud hosting and data centre operator Teledata has promoted Anna Nicholls to head of marketing.
Anna joined Teledata 18 months ago as marketing manager, bringing with her more than a decade of tech marketing experience having worked with brands including Microsoft, CheckPoint, Seagate and Pulsant.
Teledata director, Matt Edgley, said: "After being thrown in at the deep end on day one, Anna has been the spearhead of a demanding and wide-ranging marketing strategy that has seen us repackage products, bring completely new service offerings to market and carry out a successful rebrand project during a very difficult period of lockdown – including the not so small matter of a new website.
"Although I would like to say that we have promoted Anna, she's done that herself through the absolutely outstanding work that she has produced during the 18 months she has been with us."
Anna said: "I'm thrilled to be furthering my career with Teledata, in a role which grants me the opportunity to put my experience across the tech industry to good practice whilst developing new skills and developing my knowledge even further.
"The past 18 months have been very exciting for Teledata, and this is testament to the dedication of the rest of the team, and the constant innovation and development that drives the business forward."
Teledata has also strengthened its marketing team with the appointment of Dan Akister as digital marketing manager.
With 10 years' experience in digital marketing, having previously worked with brands including Laterooms, Bottlegreen Drinks, Dreams and Willerby, Dan will lead integrated digital marketing campaigns for Teledata with a focus on lead generation for the company's newly-launched cloud product set which includes managed cloud, private cloud and private virtual desktop solutions.
Dan said: "I've always had a passion for technology so this is a dream industry for me to move to and I'm excited to be working with a brand that's as established as Teledata in the tech space. There is a lot of development going on within the business at the moment, so it's a great time to be joining the team and I'm looking forward to helping the organisation grow even further."
Anna Nicholls said: "The business is really going from strength to strength and now it's time to ramp up our marketing activity to reflect this growth. Dan's experience in digital marketing and technical SEO will help us to optimise our campaigns across all digital channels, and we're looking forward to seeing the results of this integrated approach."
Teledata provides colocation, cloud hosting, workplace recovery and data centre services to businesses across the UK from an ISO27001-compliant facility in Manchester.
The firm's solutions are designed to enable organisations to protect their applications, data and online presence from the damaging effects of downtime, and to make the most effective and efficient use of technology with secure and scalable hosting platforms tailored to business critical needs.
The building has some of the most sophisticated security of any data centre in Europe, with an on-site police-linked, NSI Gold Approved, BS5979 certified control room and alarm receiving centre making Teledata unique in the UK.
::
Serious injury solicitors Potter Rees Dolan is thrilled to announce the appointment of three new solicitors.
The appointments come following an exciting year for the Manchester-based firm in which new office space was acquired to accommodate growing staff numbers, and record settlements were achieved for seriously injured clients.
James Gratton and Naomi O'Rourke recently joined Potter Rees Dolan's esteemed Legal 500 ranked Personal Injury team, while Isobel Cairns is a new addition to the firm's dedicated Court of Protection department.
James Gratton joins from Thompsons Solicitors. James is a very experienced claimant personal injury lawyer, specialising in catastrophic injury claims including brain injury and amputation claims. He has acted for the first claimant worldwide to have an elective amputation and osseointegration of a lower limb. James also acts for the first amputee claimant in Europe to have a LUKE arm, the only prosthetic with a powered shoulder.
Meanwhile, Naomi O'Rourke is a further addition to Potter Rees Dolan's ever-expanding personal injury department, having specialised in catastrophic personal injury and clinical negligence throughout her training contract at JMW.
Naomi graduated with a first class law degree from Sheffield University in 2015, achieving the highest mark in her year for which she received the Vaughan Bevan Memorial Prize. Naomi then went on to study a Master's in Medical Law at Manchester University, qualifying as a solicitor earlier in 2020.
Hugh Potter, senior partner and head of personal injury, said: "We are delighted to welcome James whose background fits terrifically well with the high value complex personal injury claims we specialise in and Naomi who has great potential and promise."
Isobel Cairns joins from Royds Withy King where she did her training contract, including a period in the Court of Protection team.
She attended the University of Bath for her undergraduate degree, studying Sociology BSc with a placement year, which was spent working for the children's charity Barnardo's. Here, Isobel worked as a support advisor at the walk-in homeless clinic for young people in the area, supporting young mums in accessing local support groups and sure start centres.
Isobel then went on to complete her Graduate Diploma in Law (GDL) and Legal Practice Certificate (LPC) at the University of Central Lancashire, qualifying earlier this year.
Ruth Wright, head of Court of Protection at Potter Rees Dolan, said: "We are pleased to welcome Isobel who is a strong addition to our specialist team.
"We look forward to seeing her develop her knowledge and expertise of this area of our work which provides support to people who have been catastrophically injured through no fault of their own. The Court of Protection team at Potter Rees Dolan has grown and is going from strength to strength and it is always pleasing to add to the team."