Partnership announced to target nuclear industry opportunities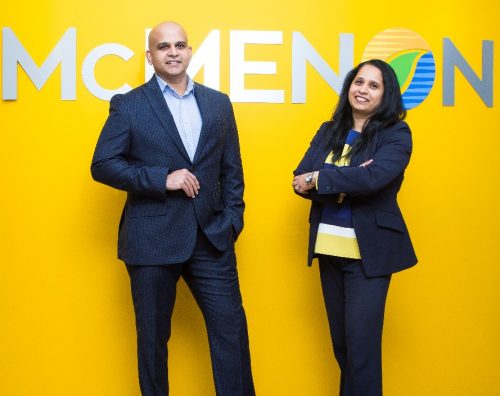 A Cumbrian engineering business with a global reputation for manufacturing innovative measurement products for a range of industries around the world, is expanding its services in the nuclear sector.
McMenon Engineering Services, based in Workington, manufactures flow and temperature measurement instrumentation for customers in more than 60 countries, including China and the Far East, North and South America, Europe, India, the Middle East, South Africa and Australia.
The business operates across a diverse range of industries with major success including in energy, water, renewables and process industries.
Heralded for its dynamic leadership in exports, the firm is also looking to do more business in its home North West region, including for Sellafield in Cumbria.
To achieve its expansion ambitions McMenon has announced it has formed a collaborative partnership with fellow SME TIS Cumbria, which itself has 25 years of experience in the nuclear sector.
Together McMenon and TIS will have the scale, capacity and capability to compete for, and deliver, multimillion-pound projects in the UK nuclear sector.
Anand Puthran, McMenon chief executive, said: "For McMenon to expand in the nuclear industry sector is an exciting next stage of our growth plans.
"We have a 73-year heritage of engineering and manufacturing with exports to more than 60 countries around the world.
"McMenon also invests substantially in developing the local supply chain and TIS has been a trusted supply partner for the business.
"It feels natural to extend the existing relationship towards jointly handling larger projects in the nuclear sector, especially for clients such as Sellafield.
"This will mean an overall success for Cumbrian businesses and the Cumbrian community."
Tony O'Pray, joint-owner of TIS Cumbria, has worked with the nuclear sector since he founded the business 25 years ago and has vast experience of supplying the industry.
From the company's £4m state-of-the-art, 5,000 sq m manufacturing plant, complete with five overhead cranes, TIS manufactures machinery for major projects in the nuclear, oil and gas, and construction industries, including in Kazakhstan, Saudi Arabia and the Gulf of Mexico.
Westinghouse and Jacobs are among its customers.
Earlier this year TIS, which employs 30 people, completed manufacture of a 46-tonne pipe and 28-tonne stainless steel vortex system which will be one of the centrepieces of the £5bn London Tideway project.
Tony said the collaboration with McMenon gives both businesses the opportunity to support Sellafield and other nuclear industry operators on major projects: "It's very exciting to think what we will be able to achieve together. The sky's the limit," said Tony.
The partnership between McMenon and TIS will also generate training and job opportunities and long term careers for young people, including for apprentices at a time when unemployment across the UK has been predicted to rise due to the COVID pandemic.
TIS is well known for its training expertise as a previous National Training Awards winner. McMenon is also committed to providing career opportunities for people in Cumbria through innovation.
Anand said: "McMenon's mantra is 'investing in innovation and next generation'. The company, even through the pandemic, has continued to invest significantly towards its apprenticeship and innovation programmes.
"Our employees are the best in the business and provide the skills and expertise which enable us to be a trusted partner of choice for complete contract engineering and manufacturing services."