People on the Move: PwC; Land Studio; Kingswood Homes; Corporate Culutre; KPMG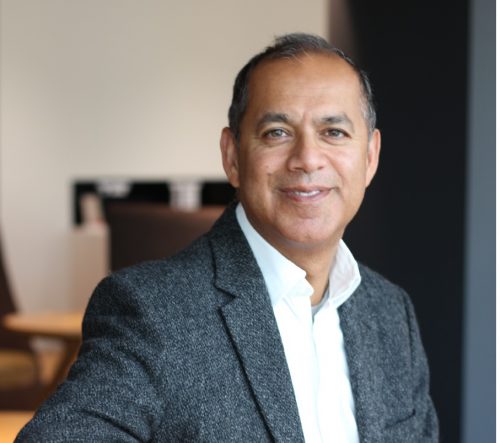 PwC has appointed Armoghan Mohammed as the new regional chair for the North.
Armoghan has been with the firm for 18 years and prior to taking up his new role was head of actuarial, banking & intelligent analytics.
With more than 30 years' experience Armoghan has worked across industry and the public sector.
He has a wealth of experience in designing and implementing solutions for PwC clients.
His areas of expertise include financial services, energy and government and health industries.
Prior to joining PwC, Armoghan worked for Babcock Power, Lloyds Bank, Lloyds of London and CNA Financial (Chicago).
Armoghan said: "I'm really excited to have the opportunity to lead our Northern business. My focus will be on continuing to build on the great work that has been delivered over the last few years and to help the businesses in the region grow using the strength and depth of talent we have across the North.
"The region is in a strong position and I look forward to helping shape our post-COVID plans and help navigate our clients through this challenging time. On a personal level, I'm really looking forward to moving back to the North. I'm originally from Huddersfield and have strong ties to the region."
Carl Sizer, PwC's head of regions, said: "Armoghan, who is a risk assurance partner, brings a huge level of experience and broad connections to the role.
"The North region has played an important role in further building our regional presence and offers huge potential for Armoghan to take this momentum forward. I'm really proud of how our regions are responding to the landscape we find ourselves in and how our people have pulled together to support each other and our clients."
::
A firm of specialist landscape architects with offices in Cheshire and North Wales is expanding.
Land Studio has moved into new offices in Soughton House, Nicholas Street Mews in Chester and taken on two new staff. The firm's other base is in Cilcain, Flintshire.
Experienced landscape architect David Wilson, who has worked on a number of high-profile public realm schemes in the North West, Wales and London, has been recruited to the team.
He is joined by architect and landscape architect Matthew Reece.
Land Studio founder and director, Simon Richards, who is also a panellist and joint chair of the Design Commission for Wales, said: "I'm delighted to welcome David and Matthew to Land Studio.
"We are always looking for talented people to join the business to meet the demands of our clients.
"Our new office in Chester gives us the space we need for our growing team."
Land Studio, which is approaching its fifth anniversary, is a specialist landscape architecture, design and master-planning practice.
The company's work ranges from major visitor destination projects to education facilities, residential and leisure development and distinctive garden projects. Clients include the National Trust and Forestry England.
During the coronavirus pandemic the team has been working with a number of schools and sixth form colleges across the region to help them to create safe, vibrant and immersive spaces outside.
::
Kingswood Homes has appointed Lesley Myers as head of sales as it continues to increase the number of homes it builds across the North West and South West.
Lesley joins Preston-based Kingswood from Redrow, having spent 17 years as sales manager overseeing developments across Lancashire and the North West.
Lesley will take responsibility for sales at Kingswood's award-winning Green Hills development in Blackburn, The Hollies in Forton and The Market Quarter in Hatherleigh, Devon.
The company is also set to launch another Lancashire development in Elswick in the coming weeks.
Paul Jones, managing director, said: "Enticing someone with Lesley's experience from a leading national housebuilder is a real coup for Kingswood and is a statement of our intent as we continue to grow.
"As the number of homes we build increases substantially each year, and with a number of new schemes in the pipeline, it was vital we appointed an experienced head of sales who can ensure we maintain our enviable high levels of customer service and also has a track record of growing a successful sales operation."
Lesley said: "Kingswood is an ambitious and innovative housebuilder which is evidenced by high profile awards and the recent launch of 'Shape Your Home', an industry-first concept which allows customers to design their own internal home layouts to suit their tastes and lifestyles.
"It was this vision and willingness to do things differently and better which makes this a hugely exciting opportunity and we are already in the process of building a fantastic sales team which cares passionately about customer experience and high quality new homes."
::
Strategic communications agency, Corporate Culture, has appointed Ian Barrow as head of culture and engagement to focus on developing its organisational culture and employee experience offering.
The Liverpool-based company, which works for clients throughout the UK and around the globe, specialises in helping clients achieve transformational cultural change – understanding how people factors influence and drive culture, developing strategies and programmes of work to achieve better performance outcomes and implementing solutions that make a real difference to employees and a range of stakeholders.
He brings with him more than 25 years' experience working in culture, employee engagement and employee experience research and consultancy in senior director roles, with Harris Interactive, Korn Ferry, Engage and Karian and Box.
Over the past two decades he has worked with more than 250 companies across several sectors, including with large global companies such as British Airways, Diageo, and Novartis, FirstGroup and Sephora, to smaller family businesses and start-ups.
Ian Barrow said: "Corporate Culture has a fantastic reputation for expert consultancy, insight and innovative solutions.
"My focus will be to help organisations address the range of cultural issues and challenges that have arisen as the COVID-19 pandemic has progressed. This new role gives me the chance to play a key part in developing and changing company cultures and the employee experience for the better."
Andy Hewitt, managing director, said Barrow is set to be a massive asset to the business: "Ian joins the team at an exciting time.
"2020 has seen our business grow and change like any other due to the new landscape we find ourselves living and work in. He will be playing a crucial part in developing and transforming company cultures for new and existing clients.
"Ian has a deep understanding of the impact people's behaviour has within and on organisations. He is well respected and brings a wealth of experience that will help Corporate Culture stay at the forefront of our industry."
::
Business advisory firm KPMG has strengthened its offering to the North West's business community with the appointment of three new partners.
Based in its St Peter's Square office in Manchester, Adrian Bradley and Gohar Khan will, respectively, become partners within KPMG's digital and tax practices.
In the firm's Liverpool office, Ailsa Griffin has been appointed a partner in the business's audit practice. They are joined by two new associate partners and eight new directors.
Adrian Bradley leads digital services, including pioneering work with artificial intelligence, for some of the firm's largest international clients.
In 2020 he spearheaded KPMG's technology support for clients' safe return to the workplace during the COVID-19 pandemic.
He has been with KPMG since 2017 and his focus in 2021 will be supporting corporate clients as they adopt the latest digital capabilities.
Gohar Khan has been with KPMG for 17 years and leads its EU funds tax group, advising institutional investors on filing and pursuing EU withholding tax reclaims.
He also advises UK pension schemes across all areas of tax, both in the UK and overseas. His priorities over the coming months will be assisting institutional investor clients on various tax issues and the potential challenges Brexit that may bring.
Ailsa Griffin joined KPMG as a graduate trainee in audit 22 years ago and is based in the firm's 135-strong Liverpool office.
She is a key member of the Liverpool leadership team and her focus over the next few months is delivering high-quality audits while working remotely and leading audit teams across KPMG's North West offices.
They are joined by Charles Batchelor and Paul Birrell, who have been appointed associate partners in Manchester within the deals advisory and restructuring practices, respectively. The business has also appointed seven new directors in Manchester and one in Liverpool.
Warren Middleton, office senior partner at KPMG in Manchester, said: "Now, more than ever, our clients need our expertise and services to help them through the uncertain economic climate and embrace the opportunities on the other end of it. For our part, retaining and attracting the very best talent is vital to achieving that.
"Our new partners and associate partners have played a huge part in the success of our North West practice in recent years and they'll continue to drive that from the positions they're now taking up.
"While the business community continues to negotiate the challenges of the coming months, we stand ready to support them every step of the way."