Backer praises progress at first of a kind broker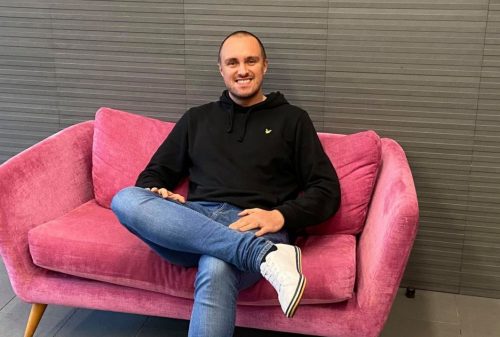 The Insurance Surgery, the Macclesfield-based and Seneca-backed specialist broker, has recorded its best financial year since launching in 1999.
It said it smashed its targets, which places the business in a strong position as it prepares to enter 2021.
Despite the challenging year, the company, which specialises in providing life insurance for people with pre-existing medical conditions, dangerous jobs or extreme hobbies, is on track to turn over £2.1m in 2020.
It saw its most successful month on record in October 2020.
The firm has increased turnover significantly from £1.4 in 2018 when Tom Horton joined the business as managing director.
Pre-tax profits for 2019 are £233,000, up from £121,000 in 2018.
First of a kind broker, The Insurance Surgery was launched as a specialist service for people with pre-existing medical conditions and today helps clients with cancer, HIV, diabetes, crohns and colitis and thousands more.
This year Tom Horton built a senior management team including a sales manager, marketing manager and finance manager and made 11 new appointments across the business.
It has confirmed a further two new starters, each for December and January, and plans to bring 10 others on board in 2021 in various roles.
Tom Horton said: "Despite what has been a challenging year in many ways, The Insurance Surgery has proved itself to be an extremely resilient business.
"We've been insistent on sticking to our core values of excellent customer service and price-matched policies. That, combined with our second-to-none knowledge of the market, has contributed to our most financially successful year ever.
"We're pleased to be expanding the team further and creating jobs in these uncertain times.
"Our planned recruits will take us to a total of 35 employees, and place us in a very strong position for another fruitful year, despite the UK's difficult economic position."
The company has more than 1,200 five star reviews on Feefo, Trustpilot and Google.
Tom added: "We're focused on sharing our good fortune with others, and are in talks with numerous charities to support their causes.
"We're doing this on top of continuing to work closely with our charity partners, including The Brain Charity and Parkinson's UK, to help signpost our services, provide advice and help fundraise for them."
Primarily offering life insurance, critical illness cover and income protection, other products such as company group protection, keyman/stakeholder insurance and group PMI products are offered.
Tim Murphy, of Seneca, said: "Since bringing Tom into The Insurance Surgery he has established a very strong team and positioned the business for growth, which is now coming through in the highly profitable month-on-month figures.
"We are very excited about the future prospects for this business."