People on the Move: Napthens; IED; Bermans; McGoff Group; JM Glendinning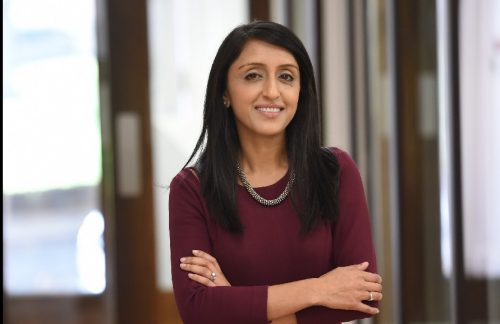 North West law firm Napthens has appointed two new directors to its senior team as it continues to plan for growth.
Head of risk, Claire Duncan, steps up to director level, while Phil Awde is appointed as the new IT director.
As Napthens' head of risk, Claire deals with regulatory and conduct issues and is the firm's compliance Officer.
Phil will lead the IT function to provide support and delivery of value-added services across the business, working alongside partners and senior management. He joins Napthens from GB3 where he was head of systems, overseeing the professional services arm of the business.
Claire said: "We have adapted quickly to the current situation in the way we work and we are continually reviewing our internal structure to ensure we are in the best possible position to pass on the benefits to clients and partners."
Phil said: "It's exciting to be joining the team and bringing experience from different sectors into Napthens. I'm looking forward to the challenge of how we improve client experience even further and add value through the use of IT and innovation."
Shru Morris, Napthens chief executive, said: "These two appointments add further value to our business support services and across the wider strategic framework of the business. Leadership is crucial as we continue to find new ways of working, collaborating with our partners and finding solutions for our clients."
With more than 12 years' senior IT management experience working across a range of sectors including utilities, public and private, government and IT professional services, Phil has extensive experience of IT leadership, strategic guidance, security and compliance, service delivery, programme and project delivery and third party procurement and management.
Claire has specialised in defendant insurance litigation prior to moving into risk and compliance and gained a wide range of experience in PII claims, complaints handling, AML, GDPR compliance, regulatory conduct and general risk management.
::
Gemma Davies, director of economy and housing at Cheshire West and Chester Council, has been appointed to the Institute of Economic Development (IED) board of directors.
Having worked in the public sector for the past 16 years, Gemma recently re-joined Cheshire West and Chester after leaving the local authority at the end of 2016.
She went on to lead the economic growth service at Shropshire Council for nearly four years, and was previously seconded as programme director to develop the Cheshire and Warrington devolution deal on behalf of the Economic Prosperity Board, working with chief executives of the three local authorities and Local Enterprise Partnership.
"Through these roles I have gathered extensive experience working with businesses, communities and partners over what has included times of significant change and complex challenges, and I feel I can contribute to the IED from a professional and positional – as I am relatively new in post – perspective," said Gemma.
"One area of focus, and where I can bring fresh ideas, is inclusive growth. We are one of the first local authorities to declare a poverty emergency, and we have a sub-regional inclusive and sustainable growth commission, so there is a natural fit with the Institute's work. That push on community wealth, and commitment not to leave anyone behind, is a response not just to poverty but also encouraging the conditions for an economy that does not set out to create inequalities."
Gemma's vision is for the IED to be seen as "an organisation that is accessible to anyone in the profession, regardless of position or gender, and where people can share their experiences with others".
She added: "When I initially joined the IED I thought it was focused on hard economics, but now I can see it is much broader, extending to social and environmental economics which are highlighted by the inclusive growth agenda and councils' climate emergency responses.
"Economic development as a function has moved on in name, with some teams re-badged under business growth or inward investment for example, so we also need to recognise that through our work."
::
David Keenan, a highly respected and experienced practitioner within sport, has joined Bermans as a solicitor in their sport and entertainment team.
David, who will be based in Bermans' Liverpool office, qualified in 2012 and is recommended in Legal 500 2021 as a 'Rising Star' within sports law.
He regularly advises on both contentious and non-contentious issues with experience in a variety of sports including football, boxing and horse racing.
His experience includes regularly advising sports participants – including players, athletes, managers, agents, owners and trainers – on contractual issues such as endorsement agreements, image rights, player/athlete contracts, promotional contracts and representation agreements.
He is also regularly instructed on disciplinary and anti-doping matters as well as disputes – including FA Rule K Arbitrations, Premier League Rule X Arbitrations, disputes before FIFA's Dispute Resolution Chamber and Player's Status Committee, high profile sporting disputes before civil courts and high level sports personal injury cases.
David represents a number of high-profile sports stars, including Manchester City and England footballer Phil Foden and boxer Tommy Fury.
He is as a member of the Dispute, Disciplinary and Appeal Panel for British Canoeing and a disciplinary panel member for Lancashire FA.
David said: "I am delighted to have joined Bermans and I am looking forward to working with Gareth Farrelly and all of the other talented lawyers at the firm. It is a fantastic opportunity for Gareth and I to work together and build on the excellent service that the firm already provides within sport."
Bermans senior partner, Fergal O'Cleirigh, said: "David is a great addition to our existing offering in sports law. He has a wide range of skills and we believe he and Gareth are perfectly placed to further develop what is already a successful and important department for the business."
Gareth Farrelly is a former Everton and Bolton Wanderers player.
::
The McGoff Group has appointed Samantha Britcher-Brentville from Lymm as customer relationship manager at Downtown, its Manhattan-inspired build to rent development on the Manchester and Salford border.
In her new role Sam will be responsible for lettings and property management at the 374-bed apartment scheme. She will look after the properties at Downtown on a day-to-day basis, supporting landlords by sourcing tenants and hosting show-rounds, and helping tenants with after care and general maintenance.
She aims to help promote and increase the success of the McGoff Group's first urban build to rent development and further establish the Downtown Asset Management division as a leading sales and lettings agent with high levels of service and quality customer care.
Prior to joining the McGoff Group, Sam worked for lettings agent Jordan Fishwick. As central administrative manager, she established a new department to manage legal, accounting and administrative procedures for all 10 branches within the group while also assisting landlords and tenants.
She said: "I was attracted to join the McGoff Group due to the varied nature of the position and wider opportunities across such a fast-growing, entrepreneurial group. Downtown is an amazing scheme, completely unrivalled in the city centre and it is exciting to join the team at this stage."
McGoff Group sales director, Paul Danks, said: "Sam has integrated perfectly into the team, working hard to find suitable tenants for our investor clients and providing support to tenants, some of whom have been impacted by COVID and required individual help.
"From a standing start, we now have more than 250 properties under the expert care of our lettings and management team which is a great basis from which to grow our expanding build to rent portfolio. We are continually looking at new sites for similar schemes and have a few in the pipeline which we will look to bring forward next year."
::
Blackburn-based insurance broker JM Glendinning continues to grow its team with the appointment of David Edmondson and Pepe Adam, following a successful first year.
With more than 14 years' experience, David Edmondson joins as account executive from Burnley-based Sagar Insurance Brokers. In his new role, David will be helping businesses in Lancashire to secure competitive terms on a wide range of insurance arrangements and developing long-standing relationships.
Pepe Adam has worked in the insurance industry for her entire career, starting in 1989 at her family's brokers Adam & Gaskell in Lancaster. As an experienced account handler Pepe will be heading up the handling team at JM Glendinning, while supporting the account executives and in growing and maintaining client and insurer relationships.
JM Glendinning North West managing director, Matthew Stuttard, said: "I'm very happy to welcome David and Pepe to the team. They both bring lots of energy, enthusiasm and willingness to learn to their roles and I know that they are a good fit for our values on providing high levels of customer care with a human touch.
"We're a young and agile business, now with a highly-experienced team of four, backed by an independent group which has an excellent reputation in the marketplace. There's every opportunity for David and Pepe to develop their roles here and we wish them the best for the future."
JM Glendinning North West is part of the JM Glendinning Group, which employs more than 105 people in eight offices across the North West, Yorkshire, North East and Midlands. JM Glendinning North West was established in November 2019 by Matthew Stuttard to bring tailored insurance solutions to meet the specific needs of Lancashire businesses.